From the editor:
At the current rate of change, it will take almost a century before women reach equality with men. Women aren't taken seriously as entrepreneurs or corporate leaders. Enough: it's time for a new model of doing business. It's time to create a new model, where nontraditional investors and entrepreneurs build companies that are based on their diverse perspectives, values, and needs. Introducing the Ascendant Economy.
Our Spring 2018 edition, "Introducing the Ascendant Economy" For all of 2018, we will be donating 10% of every new subscription to non-profit organizations that empower women.
– Chrisella Herzog, Editor in Chief
Read the full edition, Introducing the Ascendant Economy, here.
Features:
It's Time for a New Model of Business: Introducing the Ascendant Economy
by Rose Maizner
Why Don't Women See Themselves as Entrepreneurs?
by Chrisella Herzog
The Parity Pledge Wants to Close the Corporate Gender Gap. It Won't.
by Chrisella Herzog
With Low Trust in Media, Marginalized Communities Form Twitter Subcultures
by Chrisella Herzog
The Future of Work:
In the Middle East, a Possible Road Map for the Future of Work
by Vineet Daga
Automation is Bringing New Life to American Manufacturing
by Vineet Daga
Human Rights Online:
The Race to Secure American Election Infrastructure
by Chrisella Herzog
Despite Human Rights Status, Internet Access Wielded as a Weapon by Nations
by Chrisella Herzog
Book Reviews:
Reset: My Fight for Inclusion and Lasting Change, by Ellen Pao
Automating Inequality: How High Tech Tools Profile, Police, and Punish the Poor, by Virginia Eubanks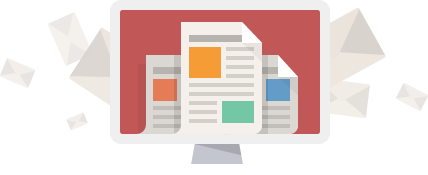 A Different Perspective.

In-depth analysis and interviews about the science and technology industries, delivered once per week to your inbox.