Nearly 75% of women online globally report they have experienced online violence of some form, and the same percentage of women online report they have received sexually explicit harassing messages, according to the United Nations Broadband Commission for Sustainable Development's newly-released report, Cyber Violence Against Women and Girls: A World-Wide Wake-Up Call.
The report, which was a collaboration between the United Nations Development Programme (UNDP), the International Telecommunication Union (ITU), and UN Women, defines cyber violence in six broad categories: 1) Hacking, with the goal of slandering and harassing a target; 2) Impersonation, in order to steal private information or ostracize a target from her support group; 3) Surveillance/Tracking, or using technology to stalk a either a target's online activities or her real-world movements; 4) Harassment/Spamming, or ongoing (not one-time) persistent messages with the goal of drowning out or blocking all other messages to a target; 5) Recruitment, including tactics used by human traffickers on message boards to lure victims into violent situations; and 6) Malicious Distribution, which includes threatening to or actually leaking intimate photos and private conversations, as well as using technology as a propaganda tool to advocate for violence against women.
Cyber violence, as many emphasized at a meeting to launch the report in the United Nations, is not an entirely new phenomenon; in fact, it is an extension of the systemic misogyny and violence women have long experienced in their day-to-day lives. Nancy Hafkin, Senior Associate at Women in Global Science and Technology, was quoted in the report saying, "For women, the basic problems are the problems that are much larger than technology. They are the gender equality, the patriarchy, the violence against women who dare to use the technologies because men are suspicious. The forces that keep women and girls from going to school. These forces keep them from using the technology—even if it is in the house."
However, online violence is particularly troubling because of the exponential growth of the internet and the ability to spread this violence against women at lightning speed across the globe that it allows. No longer are perpetrators limited by geographic or physical boundaries—cyber violence reaches across oceans and into a victim's most private life. And just as anyone is accessible by the violence of the internet, so is this violence accessible to anyone—which increasingly means children.
The report states: "An emerging set of anti-social, aggressive and violent content and behaviours are available to anyone who logs on to the Internet, regardless of age, gender, culture or values. Mobile Internet access means these can come at any time, and can follow their targets everywhere. The growing ubiquity of mobile devices means those targeted or indirectly implicated are getting younger and younger—with children as young as 5 or 6 years of age now exposed to cyber bullying and online pornography—sometimes of the most extreme kind. […] Indeed, we are witnessing a broader pool of perpetrators and targets, more and more advanced platforms that broaden scope for surveillance, abuse, storage, difficulty in tracking and catching predators, crossing national boundaries, and faster dissemination and propagation of illegal content."
Beyond talking with many victims of cyber violence for the report, the authors saw first hand the effects: after the 2014 launch of the HeForShe initiative, where UN Women's Ambassador Emma Watson spoke up for feminism, gender equality, and challenging gender norms, she was relentlessly stalked and harassed online by a global mob. Phumzile Mlambo, Executive Director of UN Women, said she was shocked by some of the videos that were sent to Watson about the issues, because it was evident that someone had put a great deal of time and skill into making a high quality video simply for the purpose of harassing her over her views on feminism.
As with other forms of violence against women, cyber violence has a large range of effects on the lives of its targets. In fact, despite the conventional belief that it can be stopped if the target simply does not go online, cyber violence almost never stays online, and results in chilling effects on women's empowerment, economic growth, and free speech.
"Threats of rape, death, and stalking put a premium on women's emotional bandwidth, take-up time and financial resources including legal fees, online protection services, and missed wages," the report explains. But this clinical statement only brushes the surface of what online harassment and cyber violence actually mean for those who are living through it.
The Washington Post reported this month on a trend in Afghanistan where hackers will steal a woman's photos from Facebook and create a fake profile, complete with altered photos and posts to seemingly show a life of illicit drugs, alcohol, and pornography; the pages attract aggressive suitors, more harassment, and even attention from militant groups. "In Afghanistan," author Peter Holley writes, "where women are expected to abide by a strict code of personal conduct that equates purity with family honor, a scandalous Facebook page can bring shame to the victim and her loved ones, resulting in thwarted marriage prospects, family violence and even death."
In developed nations, often those who are targeted by cyber violence are from disenfranchised demographics, and the harassment is usually continues with the goal of silencing activists, stripping away a target's reputation, getting them fired from jobs, ostracizing them from in person and online support networks, slandering and vilifying them with the hope of destroying all future prospects, and ultimately, convincing them to commit suicide. In the EU, the report states nearly 9 million women have experienced cyber violence of some kind. Zoe Quinn, founder of the U.S.-based Crash Override Network, stated that since her organization's founding in January 2015, they have helped nearly 1000 targets of cyber violence, nearly all of them from groups already facing discrimination, such as transgender or Black Lives Matter activists.
With the stakes this high, many women find themselves withdrawing from the internet; in a rapidly globalizing world, this in turn can spell career suicide or severely restrict a woman's ability to earn an income for herself, making her more reliant on male family members for income, and further ingraining systemic misogyny and disempowerment of women.
"The continuum of violence that women experience online seems to be just as wild and troubling as what women experience offline," said Mlambo at the report launch event on September 24th. If anything else, this report must make a statement so that we do not see this as a minor, small problem. It is a big problem that must concern us just as much as violence that women experience offline, which we regard as a public health crisis, as a pandemic. All the names that we give to it, the same names must be used when we talk about violence online."
"ICTs have great potential to accelerate human progress, especially in empowering women and girls, but cyberviolence can undo all that potential," said Doreen Bogdan, Chief of Strategic Planning and Membership at the ITU. "Perhaps it is time to move the conversation about cyberviolence from protection to human rights."
Baroness Beeban Kidron, an English film director and advocate of digital literacy education for children, echoed this sentiment, calling for "iRights" to bolster the current global framework of rights and protections for children. She expressed concern over technology that keeps children addicted, "like coins coming out of a slot machine", as well as a digital social environment that not only allows children access to very adult worlds such as extreme pornography and violence, but also allows that adult world to access children and their private information. She stated, "We need the dialogue to evolve from 'children should behave well' to 'providers should behave well'."
The Cyber Violence Against Women and Girls report lays out a framework for governments, business, and civil society to tackle cyber violence and build internet platforms that are secure places for users to express themselves without fear of harassment, stalking, or violence. The three pronged approach calls for: 1) "Preventative measures through public sensitization and consciousness-raising," such as raising public consciousness on cyber violence so it is not trivialized or ignored, as well as educating the next generation; 2) "Promoting safeguards for safety and equality on the Internet for women and girls," calling on technology companies to put in place clear user guidelines and community expectations for conduct, having systems in place for cooperating with law enforcement, and producing regular and transparent reports on how the company has dealt with cyber violence issues; and 3) "Putting in place and enforcement of sanctions," calling on nations to update legal systems and laws that were designed and written for an analog world.
Helen Clark, Administrator of UNDP, spoke to the last point when she stated that 1 in 5 women live in countries where "those who perpetrate online violence won't be punished," whether because of outdated legal systems, or due to inaction and lack of education in courts and law enforcement agencies.
Some of the largest players in the technology industry are clearly getting the message. The day before the release of the report, Google Ideas gathered together a diverse group of anti-harassment activists, garnering a firestorm of hate and slander toward some of the activists in particular when the Google Ideas Twitter account shared a photo from the meeting. Google did not comment on the heated response, except to later tweet, "The replies to our last tweet are precisely why we are exploring ways to combat online harassment."
Microsoft announced at the UN meeting that it would be working on cyber violence issues. Roberta Cocco, Director of Corporate Social Responsibility at Microsoft, stated that while the company may not have expertise in the social or political issues surrounding cyber violence against women, what they do have is technical expertise and the ability to build solutions the problem.
The report also listed numerous initiatives, apps, and organizations that are already working to address cyber violence, and could be used by targets of cyber violence as resources.
The launch meeting and the report both closed with calls for people to take action on this issue now. "Ultimately, this is a people-centred challenge," the report reads, one that can only be solved by people using technology as a tool in mindful and educated ways.
"Technology is an enabler and an equalizer, but it can also be a divider," Mlambo said in her closing remarks. "We must look at 2030 as an expiry date for gender inequality, and we must do everything in our power to get there."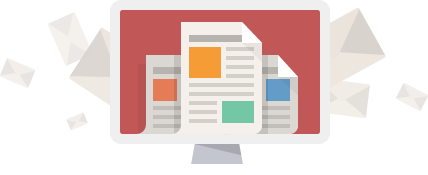 A Different Perspective.

In-depth analysis and interviews about the science and technology industries, delivered once per week to your inbox.