It isn't easy being a single mother. This is something Sheryl Sandberg, Facebook COO and bestselling author, has discovered in the year since her husband suddenly passed away.
Sandberg's Lean In has been criticized in feminist circles for being accessible only by wealthy elites, leaving behind poor women who will never reach the C-Suite; for embodying a feminism co-opted by corporatism; and for generally being unable to recognize the importance of issues women face every day (including those issues around pregnancy and single motherhood).
But Sandberg's post does highlight one of the biggest struggles for single mothers in the United States: poverty. She writes, "For many single parents, there is no safety net. Thirty-five percent of single mothers experience food insecurity, and many single mothers have more than one job—and that does not count the job of taking care of their children." For these women, they not only have to work multiple jobs to make ends meet, but their work is also valued less than men's work. Women earn on average 79 cents to a man's dollar (and the disparity is even worse for women of color), and as more women enter fields considered male-dominated, salaries across the field decrease. And families headed by a single mother experience the most uncertainty. Over 85% of homeless families are headed by women, and domestic violence is a principal cause homelessness among single mother families; 92% of homeless mothers have experienced severe physical and/or sexual abuse.
Financial abuse is deeply tied with physical abuse: 98 percent of people in abusive relationships experience financial abuse, according to the National Network to End Domestic Violence. Furthermore, escaping poverty and abuse can be incredibly expensive, as survivors need new housing, furniture, and transportation at the same time they are facing legal bills, loss of income, and often ruined or no credit.
Economic independence can be key to breaking the cycle of poverty and violence for single mothers and their families, and a new California-based non-profit is taking steps to help women not only to break free from abusive situations and find justice, but also to build economic autonomy in their new lives through entrepreneurship. FreeFrom believes that economic justice and stability are the keys to breaking this cycle for survivors and their families, by pairing survivors in every state with attorneys and helping them navigate the civil justice system, advocating for policy reform that support domestic violence survivors, and building a community-supported incubator that helps these survivors start their own businesses.
As part of National Small Business Week, FreeFrom launched 500Founders, a 90-day campaign bringing together 500 women in technology, business, and finance to launch an small business incubator program for survivors of domestic violence. "Our strategy," FreeFrom writes, "is to build survivor-owned, survivor-operated small businesses that provide financial independence, confidence and community to women fleeing abuse." Sonya Passi, CEO of FreeFrom, argues that the same skills required to run a successful company–resilience, determination, strategic thinking–are skills shared by survivors of violence. The 500Founders incubator will provide business planning, finance and accounting training, legal help, access to counseling and mentorship, as well as seed funding; in return, the founders will agree to make hiring other survivors of domestic abuse a priority.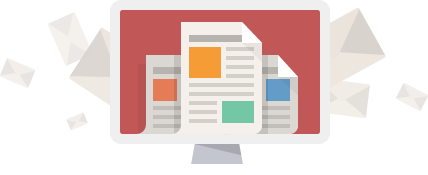 A Different Perspective.

In-depth analysis and interviews about the science and technology industries, delivered once per week to your inbox.