While testifying before the House Intelligence Committee in Washington, DC today, FBI Director James Comey confirmed that his agency is conducting an investigation into "the Russian government's efforts to interfere in the 2016 presidential election; and that includes investigating the nature of any links between individuals associated with the Trump campaign and the Russian government, and whether there was any coordination between the campaign and Russia's efforts." Furthermore, this investigation will "also include an assessment of whether any crimes were committed."
Furthermore, Comey confirmed that the FBI, along with the Department of Justice, had no information to support allegations from President Trump that President Obama had ordered a wiretap on Trump Tower leading up to the election. "I have no information that supports those tweets, and we have looked carefully inside the FBI," Comey told the committee.
NSA Director and U.S. Cyber Command Director Adm. Michael Rogers also denied the Trump Administration's accusations that U.S. intelligence asked British intelligence to wiretap Trump Towers on behalf of Obama.
Did US intelligence ask British intelligence to wiretap Trump on Obama's behalf? "No sir, nor would I," NSA Director Mike Rogers said. pic.twitter.com/K5mVnWJd5y

— PBS NewsHour (@NewsHour) March 20, 2017
In response to questioning from Republican committee members, both Comey and Rogers were careful to clarify that when they discuss Russian interference in the 2016 presidential election, there was no evidence that votes or vote tallies themselves were manipulated by foreign actors. Both party organizations — the Democratic National Committee and the Republican National Committee — were targeted, but only information from the Democrats were released. According to Rogers, the extent of Russian interference involved external media, disinformation, use of cyber to hack and release massive amounts of information. He told the committee that the United States has never seen something on the scale of this campaign to influence our elections before.
When asked if the United States could expect further interference, both Comey and Rogers made firm statements that we will continue to see this sort of activity. "They'll be back," said Comey, "They'll be back in 2020, may be back in 2018, and one of the lessons they may draw from this is that they were successful because they introduced chaos and division and discord."
"I fully expect they will continue this level of activity," said Rogers. "One element of this strategy is to call into question the democratic process," referring to not only U.S. elections, but also to upcoming elections in Europe. He further called for including American election infrastructure in the category of critical infrastructure, a designation of 16 sectors that includes the electric grid, dams, nuclear reactors, and food and health systems.
"[Russia] wanted to hurt our democracy, hurt her, help him," Comey said, in discussing Russia's motives for undertaking such a campaign. "I think all three we were confident in at least as early as December."
FBI Dir. Comey at hearing: FBI assessed by December that Russia sought to hurt Hillary Clinton, hurt US democracy, and help Donald Trump. pic.twitter.com/0RdxgOmBWZ

— ABC News Politics (@ABCPolitics) March 20, 2017
Both Comey and Rogers were unequivocal when asked if the United States should consider Russia an adversary. "Yes," said Rogers, because Russia intends to "gain at our expense."
The end goals of Russia's strategy is to "resist us, oppose us, undermine us" in any way possible, said Comey, and this includes undermining trust in our democracy and sowing chaos in our political systems. The intrusions were noisy, "almost as if they didn't care we knew" what they were up to, according to Comey. Although he was not sure, he said it may have been part of Russia's strategy to get the U.S. Government to amplify the noisiness of the intrusions by publicly acknowledging them, and in the process scare the public or undermine trust in the electoral process before the election.
Connecting Russia to documents released by Wikileaks was a key point in the hearings. In the days leading up to the hearing, Roger Stone, who worked for the Trump campaign in 2015, repeatedly touted his back-channel connections to Wikileaks and even his conversations with Guccifer 2.0. During the campaign, he had hinted at information dumps, such as the Podesta leaks, that were soon to come. When asked, Comey declined to discuss Stone (or any other individual) specifically, but did say that the FBI believed Russia was communicating with Wikileaks through a "cut-out."
FBI Director Comey says U.S. believes Russian intelligence used some kind of "cut-out" in dealing with WikiLeaks https://t.co/F5pfpRc2lW pic.twitter.com/nb0a9tKBZo

— CBS News (@CBSNews) March 20, 2017
The line of questioning eventually led to a discussion about Russia's aggression toward Ukraine, which included the annexation of Crimea in March 2014. Rogers attempted to keep the discussion limited to military action, but the focus on Russia's actions in Ukraine deserve more attention in this context. The annexation of Crimea followed a massive disinformation campaign that included external media (including RT), a cyber campaign that targeted Ukrainian government networks and effectively crippled the government's response days before the referendum, and even an attempted attempt to hack the Ukrainian Central Election Commission that coincided with disinformation from Russian broadcast networks meant to throw the vote. Since the annexation, Ukraine and Russia have been engaged in an active, undeclared war, and Russia has used targeted cyberattacks to cripple Ukrainian artillery forces.
Republicans on the House Intelligence Committee spent a great deal of the morning grilling Comey and Rogers about leaks of classified information coming from the U.S. Government. Rep. Trey Gowdy (R-SC), in particular, used his time to hammer the topic, at one point listing off several names of former Obama Administration officials as if to imply that they may have been part of leaking classified information to the press. Most concerningly, Rep. Gowdy raised the prospect of prosecuting for the unauthorized release of classified information. NPR gathered the transcript of their conversation:
"Gowdy: "Is there an exception in the law for current or former U.S. officials who request anonymity?"
Comey: "… No."
Gowdy: "Is there an exception in the law for reporters who want to break a story?"
Comey: "That's a harder question, as to whether a reporter incurs criminal liability by publishing classified information — a report probably beyond my ken …"
Comey did note that no reporter has been prosecuted for publishing classified information 'during my lifetime.'"
Rep. Gowdy had a reputation for leaking information during the Benghazi committee hearings.
The Trump Administration did not wait for the hearing to conclude to take to Twitter to respond. Trump himself took to his personal account in the morning, calling the Russia story "fake news" and saying that "the real story" was the source of the leaks.
The real story that Congress, the FBI and all others should be looking into is the leaking of Classified information. Must find leaker now!

— Donald J. Trump (@realDonaldTrump) March 20, 2017
Later in the day, the Administration began using clips from the hearing to push their story, sharing several video clips with their interpretation of the hearings on the official @POTUS account.
The NSA and FBI tell Congress that Russia did not influence electoral process. pic.twitter.com/d9HqkxYBt5

— President Trump (@POTUS) March 20, 2017
Rep. Jim Himes, (D-Conn.), read the tweet aloud during the hearing, asking Comey and Rogers to respond. They noted that they had not evaluated whether the Russian influence campaign was successful. "We've offered no opinion, have no view, have no information on potential impact because it's never something that we looked at," Comey said. "It certainly wasn't our intention to say that today."
This is meta. Comey just fact-checked @POTUS's tweet from 2 hours ago about what Comey said at the hearing. The @POTUS tweet was incorrect. pic.twitter.com/qOjlSSnhp5

— Bradd Jaffy (@BraddJaffy) March 20, 2017
As for when results could be expected in the FBI's investigation, Comey told the committee, "This work is very complex, and there is no way for me to give you a timetable for when it will be done."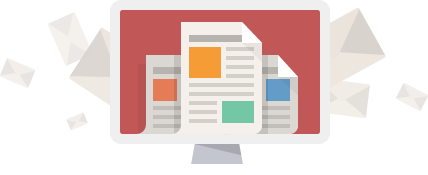 A Different Perspective.

In-depth analysis and interviews about the science and technology industries, delivered once per week to your inbox.