The article is part of WhiteHat Magazine's Spring 2018 edition, "Introducing the Ascendant Economy." This is an unlocked preview. To access the entire edition, become a member today!
Despite Human Rights Status, Internet Access Wielded as a Weapon by Nations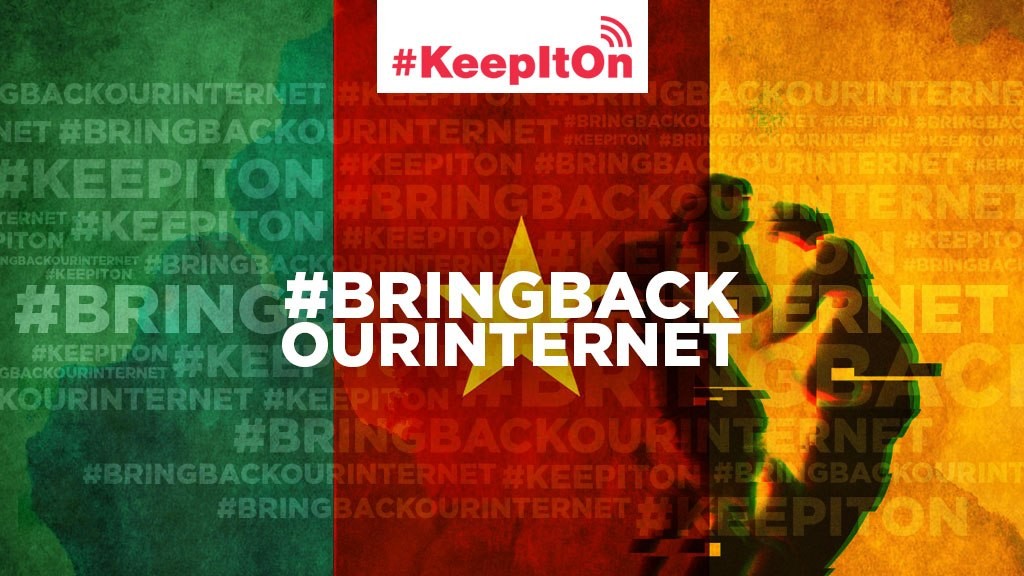 In mid-January 2017, the government of Cameroon shut down the internet for English-speaking areas of the country. For 93 days, from January 17th to April 20th, the entire northwest and southwest region of Cameroon was unable to connect, drawing condemnation from internet rights and human rights organizations from around the world.
Cameroon is a predominantly French-speaking country, with Anglophones a minority who have long claimed they are marginalized by the prioritization of French language and colonial traditions. In October 2016, lawyer and teacher unions launched peaceful protests to call for the protection of English common law in Anglophone courts and for respect of the use of English in their schools. The government cracked down violently, as security forces fired tear gas, arrested students, and beat teachers marching with lawyers. By December 2016, 40 people were reported dead.
The internet shutdown in Anglophone regions came as the situation became more violent, following a pattern that has been reported with increasing frequency since Iran's Green Movement in 2009. According to Access Now, a nonprofit advocacy organization that defends "digital rights of users at risk around the world," the top reason governments shut down access to the internet is to clamp down on protests.
The Human Right of Internet Access
In July 2016, just months before protests began in Cameroon, the United Nations passed a non-binding resolution condemning disruption to citizens' internet access as a human rights violation. This resolution built on previous reports and statements from the United Nations, emphasizing "the need for human rights to underpin Internet governance and that right that people have offline must also be protected online." The resolution also stated that the United Nations was "deeply concerned by all human rights violations and abuses committed against persons for exercising their human rights and fundamental freedoms on the Internet… [and] by measures aiming to or that intentionally prevent or disrupt access to or dissemination of information online."
One year later, the United Nations released a report by David Kaye, UN Special Rapporteur for freedom of expression and opinion, that covered the relationship between private actors such as tech and telecom companies and the governments they operate under, and how this relationship is used to infringe on citizens' human rights online. Kaye found that the violations of human rights during internet shutdowns are not perpetrated only by government actors or private actors, but usually the two in concert.
Governments turn to private actors–telecommunications and internet service providers (ISPs), internet exchange points (IXPs), and content delivery networks (CDNs)–that operate networks or facilitate traffic. On government orders, it is these providers that turn off connections, whether to an entire region (as in Anglophone Cameroon or Kashmir in India) or to specific media sites and content providers (as in China, Iran, Egypt, and many others).
For example, when it was attempting to trace the cause of Cameroon's internet shutdowns, Internet Sans Frontières (Internet Without Borders) received a recording of a man identified as Chris Maroleng, Director of Corporate Affairs of MTN Group, a South Africa-based mobile telecommunications company. In the recording, Maroleng is heard confirming that the company "received [a written] instruction from the Government [of Cameroon] as part of our license conditions… and the license conditions permit the Government to instruct MTN to terminate services as they see fit, particularly when the Government believes there is some national security concerns." He states that, as a South African company, the decision to work with the order was not made lightly, and MTN lost money while services were suspended, but ultimately as a business, if they wished to do business in Cameroon, "you had to comply or else."
This echoes the struggles tech giants Google, Facebook, and Apple have faced in China. "The condition is that they have to abide by Chinese law and regulations. That is the bottom line," said Qi Xiaoxia, director general of the Bureau of International Cooperation at the Cyberspace Administration of China, at the Internet Governance Forum in December 2017. "And also that they would not do any harm to Chinese national security and national consumers' interests."
Rather than comply with the censorship requirements from the Chinese Government, Google left China in 2010. Facebook and Twitter have both been blocked since 2009. However, Apple, perhaps concerned over access to their hardware supply chain, complies with the strict censorship rules, removing several messaging and VPN apps from the China App Store in 2017.
According to Kaye's report, business enterprises have as much responsibility to respect the human rights of their users as governments do. "Since privately owned networks are indispensable to the contemporary exercise of freedom of expression, their operators also assume critical social and public functions," the report reads. "The industry's decisions, whether in response to government demands or rooted in commercial interests, can directly impact freedom of expression and related human rights in both beneficial and detrimental ways."
"They have accepted this has become a way of life."
Internet access was not restored for Anglophone Cameroonians for long. In October 2017, the Government of Cameroon shut down access once again, and this time for much longer. Access was only restored on March 1, 2018, after 136 days. Access Now reports that "the arrival of a delegation of the Confederation of African Football (CAF) to inspect Cameroon's readiness to host next year's African Cup of Nations" played a role in the restoration, but that the speed of network access was reduced so much, it is impossible to view photos of videos.
The internet will likely not be restored for long in Anglophone Cameroon. The country holds presidential elections this year and it seems likely Cameroon will follow a trend from the past several years from other East and West African nations of blocking internet access during and around elections. The government of Cameroon has already blamed the spread of fake news on the activist regions, so it is unclear if that phenomenon will play a role in these elections the way they did in Kenya and Nigeria in 2017.
"Cameroonians have come to expect internet restrictions when they voice their dissent against the government; they have accepted this has become a way of life," Judith Nwana, a US-based Cameroonian human rights activist told Al Jazeera.
In the meantime, the internet shutdowns are costing Cameroon dearly. The first 93-day shutdown cost the country $38 million, and activists called for the Anglophone region to declare independence. The Silicon Mountain region, a tech hub based around the city of Buea, has seen companies and workers leave the region and the country entirely. Critical services like education and healthcare have been seriously disrupted. Over 15,000 Anglophone Cameroonians have fled to neighboring Nigeria, with another 40,000 possible in an escalating refugee crisis. Those who have stayed would travel long hours to regions of Cameroon that still had internet access, forming what Nwana called "internet refugee camps" to apply for scholarships, conduct business, and access email and social media.
The violations of human rights have not been limited to internet access, but the internet shutdowns are providing cover for other human rights abuses. Conflicts that continue along this pattern have historically escalated into worsening violence, and tensions continue to rise.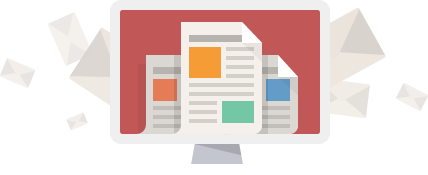 A Different Perspective.

In-depth analysis and interviews about the science and technology industries, delivered once per week to your inbox.