In testimony before the U.S. Senate Judiciary Subcommittee on Crime and Terrorism today, former acting Attorney General Sally Yates told Senators that there was an urgent concern that former National Security Advisor Gen. Michael Flynn was compromised and open to blackmail by Russian actors.
Gen. Flynn remained National Security Advisor for 18 days after Yates warned the White House that his conduct compromised national security. The Trump Administration only fired Flynn after the Washington Post reported Flynn had conversations with Russia's ambassador to the United States, Sergey Kislyak, on the same day the Obama Administration announced sanctions.
Yates: "You don't want the national security adviser to be in a position where the Russians have leverage over him." https://t.co/Okz2bwUl4f pic.twitter.com/Ft2nbnKmtZ

— CBS News (@CBSNews) May 8, 2017
In February, White House Press Secretary Sean Spicer said that Sally Yates "informed the White House counsel that they wanted to give a heads up to us on some comments that may have seemed in conflict." More than a simple heads up that Spicer implied, Yates confirmed in her testimony that her conversations with the White House regarding Flynn were in-depth and took place at the White House in a Sensitive Compartmented Information Facility (SCIF; pronounced "skiff") over several days.
According to Yates, Russia was aware not only that Flynn had the phone conversation with Ambassador Kislyak, but also that Flynn had misled Vice President Pence. The Vice President was "unknowingly making false statements to the public", and the DOJ was concerned that "the American public had been misled." Every time Pence repeated a Flynn-led misstatement, "it increased the compromise" and opened Flynn further to "blackmail".
"To state the obvious, you don't want your national security adviser compromised by the Russians." — Sally Yates

— Matt Viser (@mviser) May 8, 2017
For the Department of Justice, Flynn's actions were an urgent matter. On January 24th, Gen. Flynn was interviewed by the Federal Bureau of Investigation (FBI), and Yates was given the detailed readout of that interview on January 25th. In that interview, Yates testified that Flynn spoke to the FBI without a lawyer present, and made untrue statements about his "underlying conduct" and dealings with Russia. Due to classified information making up the evidence against him, Yates declined to elaborate on what Flynn's alarming "underlying conduct" was.
On January 26th, Yates placed a call to White House Counsel Don McGahn requesting an in person meeting, as the information she wished to discuss was too sensitive for a phone call. Along with a career official from the DOJ National Security Division (NSD) who was leading the Russia investigation, she laid out her concerns about Flynn's conduct to McGahn in a White House SCIF that same day. The following day, both Yates and the DOJ NSD official returned to the White House to speak with McGahn again.
Yates testified that in that second meeting with the White House on January 27th, McGahn asked her several questions. The first was why the Department of Justice (DOJ) was concerned by one Administration office lying to another.
The second was the applicability of criminal statues and whether the DOJ would pursue a criminal case against Flynn. Yates testified that she declined to answer at the time, saying it was not her place to recommend such a course of action.
The third question regarded McGahn's concern that any action from the White House against Flynn might interfere with an investigation from the DOJ. The fourth question was a request to review the underlying evidence.
On January 30th, Yates called McGahn back, leaving him a message that the evidence was available to review at the DOJ. When asked if the White House did review the evidence, she explained that she does not know, because she was fired that same day, before anyone from the White House came to review the evidence.
Yates' actions were not the only time the White House was warned about Flynn before he was fired. Earlier today, NBC News reported that President Obama warned Trump himself about Flynn on November 10, 2016, two days after Trump won the election.
On February 9th, the Washington Post reported that Flynn had discussed sanctions in his phone call with Kislyak. This reporting was followed up on February 13th, when the Washington Post reported that the White House had been aware of the phone call for some time. Gen. Flynn was fired within hours of the second article, 18 days after Yates alerted the White House to the potential national security threat.
The Senate hearing also revealed that Yates was aware of the FBI's counterintelligence investigation into connections between the Trump campaign and Russian active measures, while Director of National Intelligence James Clapper was kept out of the loop. As head of the Intelligence Community, his focus would only have been outside the United States, and domestic issues would rarely have crossed his desk.
A former senior FBI official once told me: "We only told Clapper what we wanted Clapper to know." Clapper just confirmed that.

— Ken Dilanian (@KenDilanianNBC) May 8, 2017
Raises the very interesting question of whether Lynch and Comey informed the WH. https://t.co/5WRGTTxpPK

— Matthew Miller (@matthewamiller) May 8, 2017
However, Clapper was well aware of Russia's ongoing activities, and was careful to emphasize the ongoing threat their active measures present to the United States. He testified that Russia had spent approximately $200 million on its efforts to attack the 2016 election, and they were likely "congratulating themselves for succeeding beyond their wildest imagination with a minimal expenditure of resources." Russia has been attempting these sorts of campaigns since the 1960s, but the 2016 presented "an aggressive, multifaceted campaign" that incorporated strong cyberattacks that the United States was unprepared to counteract.
Clapper reiterated what other reports and officials have stated: both U.S. political parties were hacked or compromised by Russian agents, but only information from the Democratic Party was released. He confirmed that the Republican Party was also hacked, but information from that hack was not released.
Clapper and Yates were both repeatedly grilled by Republican Senators to testify under oath whether they leaked classified information to the press or whether they personally requested unmasking in intelligence reports. Clapper appeared annoyed, and testified "to me the transcendent issue here is Russian interference in our elections," calling unmasking and leaking issues "ancillary".
"I think they're coming back," Yates said in answering closing questions about moving forward, "and we have to do a whole lot more more to harden our systems… we have to do more to deter the Russians, and it wouldn't hurt to prosecute a few folks."
Clapper discussed education of the public about propaganda methods, and called for more consolidated and powerful countermessaging agency–a "USI on steroids", but organized separately from the intelligence community–to push back against outside propaganda. He also echoed previous Congressional testimony in calling for elections apparatus to be classified as critical infrastructure and protected as such.
Photo: Department of Labor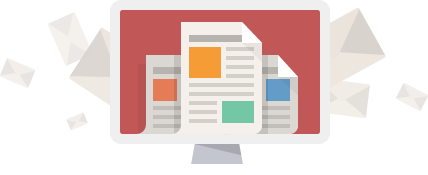 A Different Perspective.

In-depth analysis and interviews about the science and technology industries, delivered once per week to your inbox.