Complete with a military jazz quartet to accompany the announcement in the Rose Garden and anger about the decision just outside the White House and across the country, President Trump announced he would start the United States on a path to withdraw from the widely popular Paris climate agreement. At least one person in attendance described the joyful optics while journalists pulled off their jackets from the heat as "surreal… it's like the Titanic band."
In his speech, Trump declared he would begin the process of renegotiating the Paris Agreement, using as the basis for his logic a push from EPA Administrator Scott Pruitt to consider corporate oil and gas interests and echoes of a fringe conspiracy theory that the agreement was meant to sabotage the United States.
It was unclear with whom he would work with for a renegotiation process, or, since the emissions goals in the Paris Accord were voluntary and featured milestones and goals that each country set for themselves, what exactly he planned to renegotiate. Newly-elected President of France Macron spoke to Trump on the phone, telling him "nothing could be renegotiated"; France, Germany, and Italy issued a joint statement to confirm that the Paris Accord could not be renegotiated.
Secretary of the Interior Ryan Zinke released a follow-up statement that echoed another fringe right-wing conspiracy theory about the United Nations' influence on U.S. policymaking. "America's energy and economic destiny should be up to the United States, not the United Nations." Just the day before, E&E News' ClimateWire reporter Brittany Patterson wrote that Zinke had said, "I have actually yet to read what the actual Paris agreement is."
America's energy and economic destiny should be up to the United States, not the United Nations. I applaud @POTUS bold action #promisekept pic.twitter.com/lFZXIGB3sh

— Secretary Ryan Zinke (@SecretaryZinke) June 1, 2017
No clues on #ParisClimateDeal from @SecretaryZinke at @AOGA
conf: "I have actually yet to read what the actual Paris climate agreement is."

— Brittany Patterson (@amusedbrit) May 31, 2017
The decision to withdraw from the agreement was widely criticized. Former President Barack Obama released a rare statement, saying that the announcement would put the United States at a competitive disadvantage "as this Administration joins a small handful of nations that reject the future." Former Secretary of State John Kerry posted a statement on Facebook calling the decision "one of the most shameful any president has made."
Rare Obama statement on Trump withdrawing U.S. from Paris accord. Says the U.S. "joins a small handful of nations that reject the future." pic.twitter.com/BKarCA5LKJ

— Eric Geller (@ericgeller) June 1, 2017
Civil society groups, business leaders, and government officials from around the world had harsh criticism for the decision, and what it meant for the future of U.S. leadership in general.
One thing the decision to withdraw will not affect is an ongoing lawsuit against the United States Government by a group of youths, who claim that the Federal Government has known about the risks and dangers from increasing carbon emissions and yet failed to take action that would preserve the youths' future on the planet in violation of their constitutional rights. According to Julia Olson, co-lead counsel for youth plaintiffs in Juliana v. US, and executive director of Our Children's Trust, if the lawsuit is successful, it will "provide the constitutional mandate for the United States and the Trump Administration to transition to a clean energy economy, to protect the youngest generation's right to a stable climate."
"The Paris Accord has demonstrated both the global support for addressing climate change and the dangers of political compromise. With real lives and our rights on the line, it's time to stop treating the climate crisis like a political issue," said Jacob Lebel, 20; from Roseburg, Oregon, Lebel is one of the youth plaintiffs in Juliana v. US. "It's time, not to listen to the President, but to us youth who are calling on governments to heed the best science and move us swiftly off of fossil fuels. It's time to use the courts to secure real, enforceable protection through actions like our lawsuit. Trump can withdraw from Paris, but not from our lawsuit."
Despite the White House's assertion that the Paris Agreement was bad for jobs and American businesses, corporations have been investing in clean energy and sustainability as the next wave of innovation, and many have no plans to change their approach after Trump's announcement. Jeff Immelt, CEO of General Electric, tweeted, "Disappointed with today's decision on the Paris Agreement. Climate change is real. Industry must now lead and not depend on government." Elon Musk, founder of Tesla and SpaceX, and Robert Iger, Chairman and CEO of Disney, were among those who announced they were resigning from the presidential advisory councils they had served on.
At the city and state level, officials are done with waiting for the federal government. At least 61 cities, representing 36 million Americans and some of the largest U.S. cities, announced they will adopt the Paris Accord themselves. The U.S. Council of Mayors is considering a resolution to support a switch to 100% clean energy, a commitment 29 cities have already agreed to. Following the Rose Garden speech, California Governor Edmund G. Brown Jr., New York Governor Andrew Cuomo and Washington State Governor Jay Inslee announced they were joining forced to launch the United States Climate Alliance, "a coalition that will convene U.S. states committed to upholding the Paris Climate Agreement and taking aggressive action on climate change." According to the announcement, the Alliance represents over 20% of U.S. GDP, 68 million people, and 10% of U.S. greenhouse gas emissions. The Alliance is meant to compliment the Under2 Coalition, "an international pact among cities, states and countries to limit the increase in global average temperature to below 2 degrees Celsius".
"The President has already said climate change is a hoax, which is the exact opposite of virtually all scientific and worldwide opinion," said Governor Brown in a press release. "I don't believe fighting reality is a good strategy – not for America, not for anybody. If the President is going to be AWOL in this profoundly important human endeavor, then California and other states will step up."
In Pittsburgh, a former coal town that now sees more people employed by the the renewable energy industry than by the mining, oil, and gas industries combined, Mayor Bill Peduto slammed Trump's line that he was "elected to represent the citizens of Pittsburg, not Paris."
Pittsburgh Mayor on the Paris Accord: "It's now up to cities to lead." pic.twitter.com/x8nB0zwBf8

— Kyle Griffin (@kylegriffin1) June 1, 2017
Obama: Assad must go.
Trump: US must join Assad.#ForgetParis pic.twitter.com/WBczdn3HSl

— ian bremmer (@ianbremmer) June 1, 2017
True to Trump fashion, where his past behavior and Twitter statements often contradict his current policy decisions, Twitter users found a letter from business leaders, including the Trump family, calling on Obama to join an international climate deal to be negotiated at the Copenhagen COP15 summit. Trump's Ireland golf course has also been in a dispute with local authorities over plans to build a 13 foot wall along to coast to protect the course from rising sea levels.
hey look at this 2009 letter from business leaders calling on Obama to join an international climate deal. oh wait whose names are those? pic.twitter.com/rcu5khIxUN

— Rob Flaherty (@Rob_Flaherty) May 31, 2017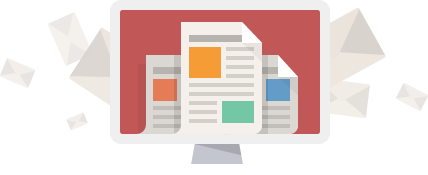 A Different Perspective.

In-depth analysis and interviews about the science and technology industries, delivered once per week to your inbox.