WhiteHat Magazine Named a Winner in SCORE's American Small Business Championship
The only Utah business to receive the award, WhiteHat Magazine joins companies from 48 states in recognition from SCORE and Sam's Club.
FOR IMMEDIATE RELEASE
SALT LAKE CITY, UTAH – March 24, 2016: Joining a distinguished group of small businesses from across the United States, WhiteHat Magazine was named a winner in the American Small Business Championship, a national competition for U.S. small businesses presented by Sam's Club and the SCORE Foundation. As a digital media company focused on science and technology innovations for global social good, WhiteHat Magazine's entry discussed the company's plans for the next year, including launching Bosses Who Brunch, a podcast and monthly event series targeting entrepreneurs looking to balance their personal lives and their growing businesses; and kicking off the Social Entrepreneurship Fellowship program, which will recognize 10 entrepreneurs from across the globe and connect them to mentoring and investment connections.
The American Small Business Championship is hosted by SCORE, a national nonprofit dedicated to mentoring small business owners, and supported by Sam's Club, a leading U.S. membership club serving small businesses since 1983. In 2016, 103 small businesses were named Champions for their dedication to the success of their businesses. Each of the American Small Business Champions will receive a $1,000 Sam's Club gift card, SCORE mentoring for one year, and an all-expense-paid trip to a regional training event.
"WhiteHat Magazine has been a dream in the works for several years. From our very first Salt Lake City Women in STEM Summit in April 2014, to our coverage from the COP21 Summit in Paris and the release of our first edition in January, we have been incredibly lucky to have a great community of supporters with us each step of the way," said Chrisella Herzog, Founder and Editor-in-Chief of WhiteHat Magazine. "We are thrilled to be named an American Small Business Champion. I look forward to using SCORE's resources to bring on new sponsors, partners, and investors, and to continue our mission of analyzing the impact of science and technology innovations on our lives."
"We are honored to work with Sam's Club for the second year in a row to recognize these Champions' efforts," said Ken Yancey, CEO of SCORE. "Our hope is that winning the American Small Business Championship will help them envision and achieve the next dream for their companies. These Champions embody the passion, determination and drive of America's small business owners."
"Each Champion represents the passion and dedication it takes to own and manage a small business. We saw stories from wide variety of businesses and each one was truly unique and inspiring—from bakery owners to photographers to financial advisors," said Tracey Brown, Senior Vice President and Chief Member Officer for Sam's Club. "Sam's Club is committed to helping small business owners overcome obstacles by providing resources and helping them save money and time. We look forward to seeing all of the Champions take their business to the next level so they can grow and realize their dreams."
WhiteHat Magazine is now eligible to win the competition's $25,000 Grand Champion prize. A judging panel of small business experts will select one Grand Champion from the group of Small Business Champions this summer. Selection is based on how effectively Champions utilize the Sam's Club gift card and the SCORE regional training events to grow business revenue.
To learn more about the American Small Business Championship and to view the complete list of Champions, visit www.championship.score.org.
###
For more information, please contact:
Chrisella Herzog, Founder and Editor-in-Chief
Email: info@whitehatmag.com
Twitter: @WhiteHatMag or @Chrisella
SCORE: Betsy Dougert
Phone: 571-318-3763
Email: media@score.org
About WHITEHAT MAGAZINE
WhiteHat Magazine is a digital media organization dedicated to putting humanity back at the center of technology journalism and analyzing how science and technology innovations change the way we live our lives. Through podcasts, videos, live events, and digital publications, WhiteHat Magazine looks at the ways technology is changing the world, but more importantly, looks at the people at the center of these changes. The four main focuses of coverage are STEM (science, technology, engineering, and math) in sustainable global development, women and minorities in tech, social entrepreneurship around the world, and global policy and politics.
About SCORE
Since 1964, SCORE has helped more than 10 million aspiring entrepreneurs. Each year, SCORE's 10,000+ volunteer business experts provide free and low-cost small business mentoring, workshops and education to 500,000+ clients in more than 300 chapters. In 2015, SCORE volunteers provided 2.2+ million hours to help create over 45,000 jobs and 55,000 small businesses. For more information about starting or operating a small business, call 1-800-634-0245 for the SCORE chapter nearest you. Visit SCORE at www.score.org. Connect with SCORE at www.facebook.com/SCOREMentors and www.twitter.com/SCOREMentors.
About SAM'S CLUB
Sam's Club, the nation's eighth largest retailer and a leading U.S. membership club, offers savings and surprises to millions of members in 653 U.S. club locations and at SamsClub.com. The Sam's Club Giving Program, established by the Walmart Foundation in 2008, is dedicated to micro- and small business prosperity. Sam's Club and The Sam's Club Giving Program have invested more than $11 million in national and local programs dedicated to improved training, education and increased access to capital for small business owners. For more information on national or local giving by Sam's Club or The Sam's Club Giving Program, visit SamsClub.com/giving.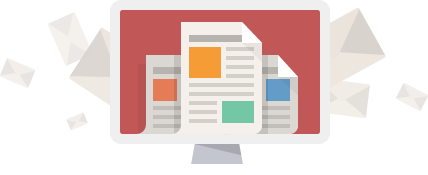 A Different Perspective.

In-depth analysis and interviews about the science and technology industries, delivered once per week to your inbox.