Don't call it a moonshot. U.S. President Obama has given the American space industry their next long-term mission: send humans to Mars and safely return them by 2030.
In an Op-Ed published on CNN.com this morning, President Obama laid out his vision for a space industry that brings public and private sector innovators together, and called for continued American leadership in space by pushing beyond Earth's bounds.
While the 2030 goal is to send humans to Mars and return them safely to Earth, President Obama upped the ante by also calling for the development of long-term habitats that could support human life on Mars.
The ultimate goal is humans living on Mars for an extended period of time:
This week, we'll convene some of America's leading scientists, engineers, innovators and students in Pittsburgh to dream up ways to build on our progress and find the next frontiers. Just five years ago, U.S. companies were shut out of the global commercial launch market. Today, thanks to groundwork laid by the men and women of NASA, they own more than a third of it. More than 1,000 companies across nearly all 50 states are working on private space initiatives.

We have set a clear goal vital to the next chapter of America's story in space: sending humans to Mars by the 2030s and returning them safely to Earth, with the ultimate ambition to one day remain there for an extended time. Getting to Mars will require continued cooperation between government and private innovators, and we're already well on our way. Within the next two years, private companies will for the first time send astronauts to the International Space Station.

The next step is to reach beyond the bounds of Earth's orbit. I'm excited to announce that we are working with our commercial partners to build new habitats that can sustain and transport astronauts on long-duration missions in deep space. These missions will teach us how humans can live far from Earth — something we'll need for the long journey to Mars.
As he explains in the op-ed, such a mission to Mars will require focusing resources on science and math education, training American students in STEM fields and creating a workforce of 100,000 new STEM teachers in a decade. The benefits of such a mission will not just be human space exploration beyond Earth's bounds. He writes, "If we make our leadership in space even stronger in this century than it was in the last, we won't just benefit from related advances in energy, medicine, agriculture and artificial intelligence, we'll benefit from a better understanding of our environment and ourselves."
This is not the first time President Obama has discussed a mission to Mars by 2030. In a 2010 speech to NASA employees at the John F. Kennedy Space Center in Florida, he mentioned his belief that we could send humans to orbit Mars and return them to Earth by the mid-2030s. His same speech discussed his goals to bring the private sector into space exploration — changing the attitude that it was unsafe or unwise to cooperate with commercial space organizations — as well as end "decades of neglect" of the space agency by prioritizing and increasing its budget.
According to NASA experts, a trip to Mars could take approximately 8 months, depending on rocket velocity. According to Reuters, NASA is now entering a "proving ground" stage for the space habitat technology, and will spend the next 10 years demonstrating and testing various technologies.
President Obama's comments come ahead of a White House conference in Pittsburgh this week. The White House Frontiers Conference, co-hosted with the University of Pittsburgh and Carnegie Mellon University, will bring together scientists, students, and the private sector to build U.S. capacity in science, technology, and innovation. Read President Obama's full remarks on CNN.com.
Photo: NASA/Bill Ingalls. Lunar Rover at the 2009 Inaugural Parade – President Barack Obama, Michelle Obama and Vice President Joe Biden watch as the NASA Lunar Electric Rover stops in front of the Presidential reviewing stand on Pennsylvania Avenue in front of the White House in Washington, Tuesday, Jan. 20, 2009.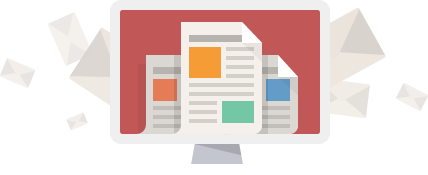 A Different Perspective.

In-depth analysis and interviews about the science and technology industries, delivered once per week to your inbox.