Denver. Los Angeles. Boston. Cities named as Amazon's finalists for HQ2 look like a list of places that are already dominating the new digital economy.
Over 200 cities applied for the estimated 50,000 jobs and billions in investments. Not all could meet the requirements of having a population greater than one million, existing transportation networks, and a major international airport. Analysts have speculated that New York, Boston, and the Washington metro area are among the top contenders.
While each of those cities would benefit from landing HQ2, it may be better for the country if the influx of jobs went elsewhere. In a nation that is increasingly divided by the new and old economies, expanding the benefits of the tech sector beyond the cities that are already winning could have benefits beyond Amazon's new hub and do much to expand opportunity.
In recent years, several regions of the U.S. have emerged as clear winners in the new economy: Silicon Valley and the Bay Area with its tech startups; Northern Virginia with its defense and IT companies; Los Angeles with media; and of course New York City with finance. As these areas have become dominant hubs for jobs and innovation in their respective fields, the best and brightest have moved there as well. Not only has this benefitted existing companies, it has also led to a wave of startups and new growth. Issues such as increased housing prices or horrific commutes have received less attention than high salaries and new companies. It has been estimated that 2/3 of all venture capital funding goes to startups in Silicon Valley, Los Angeles, and the Acela Corridor linking Boston, New York, and Washington D.C.
While the abundance of jobs and investment has been beneficial to these leading cities it has furthered the existing distance between them and the rest of the country. Areas left behind have become more resentful of areas that they were already suspicious of. At times it seems that the tech winners live in a different reality than large swaths of the nation. Political implications aside, this disconnect makes it harder for the 'coastal elite' and 'flyover country' to recognize each other and pull together when stereotyping and generalizing is far easier.
It is also wrong. Most people associate Pittsburgh with the steel industry, and that goes beyond the name of the NFL franchise that calls the city home. For nearly a century Pittsburgh was a steel town. But by the 1980s, over 100,000 steel jobs had vanished. Now, a generation later, Pittsburgh has quietly emerged as a leader in several high tech areas with over 1600 tech companies calling the city home.
How did Pittsburgh manage such a shift when other Rust Belt towns haven't succeeded? A key ingredient has been the presence of prominent universities. Both Carnegie Mellon and the University of Pittsburgh are leaders in biotechnology and robotics. Carnegie Mellon claims to have invented the term "Artificial Intelligence" in the 1950s and remains a leader in the field today. With these universities serving as an R&D backbone and providing thousands of talented graduates annually, numerous startups have sprouted in the former steel town. Outside companies have noticed as well. Uber has a research center for driverless cars; Apple, Google, and Facebook all have set up shop in the city. Tech employment increased by approximately 25% between 2011 and 2016, and the new jobs on average pay $80,000 in a city where the average salary is closer to $50,000.
Pittsburgh is not alone on Amazon's list of finalists from lesser-recognized cities. Atlanta, Austin, Columbus, Nashville, and Raleigh all have top-notch universities that make them attractive candidates. They also provide a model for aspiring technology hubs and a way to keep the best and brightest at home. Cities that partner with their flagship universities in the tech sector can establish ecosystems where new tech companies flourish. This should provide state governments with ample motivation to maintain and increase funding for public universities. And in the tech sector, success breeds more innovation and growth. As more startups thrive other companies will follow.
None of this is to say that Amazon should rule out New York, Boston, or the Washington region for HQ2. All these areas have talented workforces and proximity to thriving companies. Rather, it is to suggest that new cities can benefit from the tech boom by leveraging the infrastructure they already have in place. Critics would argue that only a small elite would benefit from expanding the tech boom, but blue collar jobs would expand as well through construction, retail, and service growth.
As more people from outside the usual suspect places of Silicon Valley, the Route 128 corridor in Boston, and Northern Virginia see the benefits of tech jobs, it could demystify the industry from being a thing of the elite to something more relatable and attainable. And closing the divide and helping bridge the gap in the digital age would benefit all Americans.
Vineet Daga is an independent foreign policy writer. He has a BA and MA in international affairs from The George Washington University. He is the author of Capitol Betrayal, which is now available on Amazon.com.
Photo: Willie Fineberg (Unsplash).
Disclosure: Fibonacci Media Co./WhiteHat Magazine participates in the Amazon Services LLC Associates Program.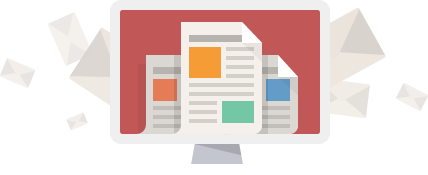 A Different Perspective.

In-depth analysis and interviews about the science and technology industries, delivered once per week to your inbox.