Since 2011, the world has watched as Syria descended into violence, and ever-increasing numbers of refugees have sought protection from an outside world that is simultaneously growing more hostile and discriminatory toward refugees. Most recently, we watched in horror as Aleppo fell under siege for five months, one of the longest sieges in modern history, and civilians took to social media to say their final goodbyes to the world in mid-December. Because of the nature of foreign policy and international affairs, it often feels hopeless, and that we, as civilians, are useless to make any change or affect the outcomes.  We have put together this resource guide to educate and bring awareness of the Syrian crisis and the groups working to help refugees on the ground, as well as steps people can take to make change in their own communities.
Stay Informed
Since the 2016 U.S. election, the influx of blatantly fake news and cleverly disguised propaganda in our news sources has become a hot topic, and people are looking for reliable sources of news. This is an especially difficult problem with news out of Syria, due not only to the danger to journalists in covering a war zone, but also to warring factions that have sought to control the narrative by expelling journalists, kidnapping or killing professional and civilian journalists, and taking to social media themselves. Here are three sources we trust for learning about the situation in Syria as well as government responses to the refugee crisis.
News Deeply: Begun as Syria Deeply in December 2012, News Deeply was founded to take a deep, fact-based dive into the most complex issues facing our world, and as a Benefit Corporation, remains strongly committed to increasing foreign policy literacy through public service journalism. While Syria Deeply remains the flagship site of the company, they have also expanded into other complex issues, including Refugees Deeply.
PRI.org: Started in 1983, the non-profit Public Radio International is an excellent source of fact-checked news and sober analysis. PRI works to fill in the gaps of media coverage and partners with media organizations from around the world, such as the BBC. As they say on their website, "We create a more informed, empathetic and connected world by sharing powerful stories, encouraging exploration, connecting people and cultures, and creating opportunities to help people take informed action on stories that inspire them."
Countable: Keeping track and staying informed about legislation introduced in Congress can take a lot of time. Countable has launched a mobile app to help you follow bills introduced on topics you care about, with non-partisan summaries of a bill's components, impact, cost, media coverage, and progress through the legislative branch.
Donate and Volunteer
Since the beginning of the war in Syria in 2011, several organizations have started to provide services and care to those affected by the violence, both inside and outside the country. As the refugee crisis continues to grow, these organizations need support more than ever before. These six organizations are doing some of the most important work in helping Syrians and refugees around the world:
Organizations in Utah:
Take Action
If you are ready to do more, here are four steps to action, listed from the least amount of time involved to the most.
Photo: IOM | UN Migration Agency (cc).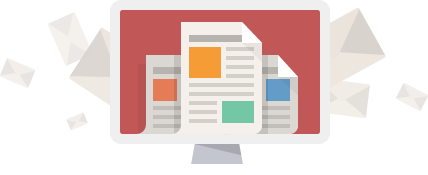 A Different Perspective.

In-depth analysis and interviews about the science and technology industries, delivered once per week to your inbox.