WHITEHAT MAGAZINE PRIVACY POLICY
BY VISITING WHITEHATMAG.COM, YOU ARE CONSENTING TO OUR PRIVACY POLICY.
OVERVIEW
Fibonacci Media Co., owner and publisher of WhiteHat Magazine and Bosses Who Brunch, is a benefit corporation based in Utah. Fibonacci Media Co. committed to protecting your privacy online. This Privacy Policy describes the personal information we collect through this website at whitehatmag.com (the "Site"), and how we collect and use that information, and our legal basis for doing so.
The terms "we," "us," and "our" refers to Fibonacci Media Co. The terms "user," "you," and "your" refer to site visitors, customers, and any other users of the site.
The term "personal information" is defined as information that you voluntarily provide to us that personally identifies you and/or your contact information, such as your name, phone number, and email address.
WhiteHat Magazine and www.whitehatmag.com provides services including but not limited to informational articles and blogs, digital and physical products for sale, user generated content through comments on articles, membership accounts and subscriptions, and email newsletters (the "Services"). We receive information about you from various sources, including: (i) if you register for the Site and the Services, through your user account on the Services (your "Account"); (ii) your use of the Services generally; and (iii) from third party websites and services.
Use of Fibonacci Media Co.'s products, including all materials presented herein and all online services provided by Fibonacci Media Co. and WhiteHat Magazine, is subject to the following Privacy Policy. This Privacy Policy applies to all site visitors, customers, and all other users of the site. By using the Site or Service, you agree to this Privacy Policy, without modification, and acknowledge reading it.
INFORMATION WE COLLECT
The information we gather enables us to personalize, improve and continue to operate the Services. In connection with certain aspects of the Services, we may request, collect and/or display some of your Personal Information.
The information you provide is used to process transactions, send periodic emails, and improve the service we provide. We do share your information with trusted third parties who assist us in operating our website, conducting our business and servicing clients and visitors. These trusted third parties agree to keep this information confidential. Your personal information will never be shared with unrelated third parties.
This Site only collects the personal information you voluntarily provide to us, which
may include:
Email address for email newsletters, which is how we deliver our digital editions and content to you. Fibonacci Media Co. partners with other companies (such as Mailchimp) for email processing, and the information you submit is collected and used by them in accordance with their privacy policies (for Mailchimp's, click here.)
Information you provide for identity verification purposes when you purchase a product, including your first and last name, email address, physical address, and/or credit card information.
Details of any requests or transactions you make through the Site. Fibonacci Media Co. partners with other companies (such as Stripe and Eventbrite) for payment processing, and the payment information you submit is collected and used by them in accordance with their privacy policies (for Stripe's, click here; for Eventbrite, click here). Fibonacci Media Co. doesn't store your payment information apart from the last four digits of your credit card or bank account (as applicable), expiration date, and country, which we require for tax, government regulatory, and security purposes.
Information about your activity on and interaction with Fibonacci Media Co. products (such as your IP address, the type of device or browser you use, and your actions on the Site).
Information about the ways people visit and interact with our Site, in the form of traffic analytics. You can opt out of being included in Google Analytics here.
Communications you send to us (for example, when you ask for support, send us questions or comments, or report a problem), and information you submit to or on Fibonacci Media Co. products in the form of comments on articles or contributions to discussions.
The information you provide is used to process transactions, send periodic emails, and improve the service we provide. We do share your information with trusted third parties who assist us in operating our website, conducting our business and servicing clients and visitors. These trusted third parties agree to keep this information confidential. Your personal information will never be shared with unrelated third parties.
You may decline to provide us with your information. However, this will limit your ability to register for an account or use our Services. For example, you may read content on WhiteHat Magazine without registering for an account; however, some of our content may be reserved for paying subscribers, and to complete the purchase of a subscription you will be required to finish creating an Account. You may review, change, or remove your information through your account settings.
Account Information:
When you create an Account, you will provide information that could be Personal Information, such as your username, password and email address. You acknowledge that this information may be personal to you, and by creating an account on the Services and providing Personal Information to us, you allow others, including us, to identify you and therefore may not be anonymous. We may use your contact information to send you information about our Services, but only rarely when we feel such information is important. You may unsubscribe from these messages through your Account settings, although we, regardless, reserve the right to contact you when we believe it is necessary, such as for account recovery purposes.
User Content:
Some features of the Services allow you to provide content to the Services, such as written comments or articles. All content submitted by you to the Services may be retained by us indefinitely, even after you terminate your account. We may continue to disclose such content to third parties in a manner that does not reveal Personal Information, as described in this Privacy Policy.
IP Address Information and Other Information Collected Automatically:
We automatically receive and record information from your web browser when you interact with the Services, including the searches you undertake, the pages you view, your browser type, IP address, requested URL, referring URL, timestamp information, and cookie information. This information is used for fighting spam/malware and also to facilitate collection of data concerning your interaction with the Services (e.g., what links you have clicked on) in order to administer the Site and provide the highest possible level of service to you. We also use this information in the aggregate to perform statistical analyses of user behavior and characteristics in order to measure interest in and use of the various areas of the Site.
Generally, the Services automatically collect usage information, such as the number and frequency of visitors to the Site. This type of data enables us and third parties authorized by us to figure out how often individuals use parts of the Services so that we can analyze and improve them.
Email Communications:
We may receive a confirmation when you open an email from us. We use this confirmation to improve our customer service.
Information Collected Using Cookies:
Cookies are pieces of text that may be provided to your computer through your web browser when you access a website. Your browser stores cookies in a manner associated with each website you visit. We use cookies to enable our servers to recognize your web browser and tell us how and when you visit the Site and otherwise use the Services through the Internet. We may send cookies to your computer in order to uniquely identify your browser and improve the quality of our service. We may use both session cookies (which expire once you close your browser) and persistent cookies (which stay on your computer until you delete them).
Our cookies do not, by themselves, contain Personal Information, and we do not combine the general information collected through cookies with other Personal Information to tell us who you are. As noted, however, we do use cookies to identify that your web browser has accessed aspects of the Services and may associate that information with your Account if you have one.
You have the ability to accept or decline cookies using your web browser settings. If you choose to disable cookies, some areas of the Site may not work properly or at all. We strongly recommend that you leave cookies active, because they enable you to take advantage the most attractive features of the Services. The Site does not respond to Do Not Track signals sent by your browser.
This Privacy Policy covers our use of cookies only and does not cover the use of cookies by third parties. We do not control when or how third parties place cookies on your computer. For example, third-party websites to which a link points may set cookies on your computer.
Information Related to Advertising and the Use of Web Beacons:
To support and enhance the Services, we may serve advertisements, and also allow third parties advertisements, through the Services, including through our email newsletter. These advertisements are sometimes targeted and served to particular users and may come from third party companies called "ad networks." Ad networks include third party ad servers, ad agencies, ad technology vendors and research firms.
Advertisements served through the Services may be targeted to users who fit a certain general profile category (e.g., "users in Utah"), may be based on anonymized information inferred from information provided to us by a user, including Personal Information (e.g., gender or age), may be based on the Services usage patterns of particular users, or may be based on your activity on Third Party Services. We do not provide Personal Information to any ad networks for use outside of the Services.
To increase the effectiveness of ad delivery, we may deliver a file (known as a "web beacon") from an ad network to you through the Services. Web beacons allow ad networks to provide anonymized, aggregated auditing, research and reporting for us and for advertisers. Web beacons also enable ad networks to serve targeted advertisements to you when you visit other websites. Because your web browser must request these advertisements and web beacons from the ad network's servers, these companies can view, edit or set their own cookies, just as if you had requested a web page from their site.
Aggregate Information:
We collect statistical information about how both unregistered and registered users, collectively, use the Services ("Aggregate Information"). Some of this information is derived from Personal Information. This statistical information is not Personal Information and cannot be tied back to you, your Account or your web browser.
USE OF YOUR INFORMATION
The Services are designed to help you share information with others. As a result, some of the information generated through the Services is shared publicly or with third parties.
Public Information about Your Activity on the Services:
Some of your activity on and through the Services is public by default. This includes, but is not limited to content you have posted on the Site or otherwise through the Services.
Registered users may have some of this information associated with their Accounts. Unregistered users will not have this association, but information concerning their use of the Services (such as what pages they have visited) may be tracked anonymously through the use of cookies and stored by us.
Please also remember that if you choose to provide Personal Information using certain features of the Services, then that information is governed by the privacy settings of those particular features and may be publicly available. Individuals reading such information may use or disclose it to other individuals or entities without our control and without your knowledge. Therefore, we urge you to think carefully about including any specific information you may deem private in content that you create or submit through the Services.
IP Address Information:
While we collect and store IP address information, that information is not made public. We do at times, however, share this information with our partners, service providers and other persons with whom we conduct business, and as otherwise specified in this Privacy Policy.
Information You Elect to Share:
You may access other Third Party Services through the Services, for example by clicking on links to those Third Party Services from within the Site. We are not responsible for the privacy policies and/or practices of these Third Party Services, and you are responsible for reading and understanding those Third Party Services' privacy policies. This Privacy Policy only governs information collected on the Services.
Aggregate Information:
We share Aggregate Information with our partners, service providers and other persons with whom we conduct business. We share this type of statistical data so that our partners can understand how and how often people use our Services and their services or websites, which facilitates improving both their services and how our Services interface with them. In addition, these third parties may share with us non-private, aggregated or otherwise non Personal Information about you that they have independently developed or acquired.
Email Communications with Us:
As part of the Services, you may occasionally receive email and other communications from us, such as our newsletter or communications relating to your Account. Communications relating to your Account will only be sent for purposes important to the Services, such as password recovery.
User Profile Information:
User profile information including your username and other information you enter may be displayed to other users to facilitate user interaction within the Services. We will not directly reveal user email addresses to other users.
Information Shared with Our Agents:
We employ, partner, and contract with people and other entities that perform certain tasks on our behalf and who are under our control (our "Agents"). We may need to share Personal Information with our Agents in order to provide products or services to you. Unless we tell you differently, our Agents do not have any right to use Personal Information or other information we share with them beyond what is necessary to assist us. You hereby consent to our sharing of Personal Information with our Agents.
Information Disclosed Pursuant to Business Transfers:
In some cases, we may choose to buy or sell assets. In these types of transactions, user information is typically one of the transferred business assets. Moreover, if we, or substantially all of our assets, were acquired, or if we go out of business or enter bankruptcy, user information would be one of the assets that is transferred or acquired by a third party. You acknowledge that such transfers may occur, and that any acquirer of us or our assets may continue to use your Personal Information as set forth in this policy.
Information Disclosed for Our Protection and Others:
We also reserve the right to access, read, preserve, and disclose any information as it reasonably believed is necessary to (i) satisfy any applicable law, regulation, legal process or governmental request, (ii) enforce these Terms of Service, including investigation of potential violations hereof, (iii) detect, prevent, or otherwise address fraud, security or technical issues, (iv) respond to user support requests, or (v) protect our rights, property or safety, our users and the public. This includes exchanging information with other companies and organizations for fraud protection and spam/malware prevention.
Information We Share With Your Consent:
Except as set forth above, you will be notified when your Personal Information may be shared with third parties, and will be able to prevent the sharing of this information.
THIRD PARTY LINKS
The Site may contain links to third-party websites. Except as otherwise discussed in this Privacy Policy, this document only addresses the use and disclosure of information we collect from you on our Site. Other sites accessible through our site via links or otherwise have their own policies in regard to privacy. We are not responsible for the privacy policies or practices of third parties.
SECURITY
We maintain security measures to protect your personal information from unauthorized access, misuse, or disclosure. However, no exchange of data over the Internet can be guaranteed as 100% secure. While we make every effort to protect your personal information shared with us through our Site, you acknowledge that the personal information you voluntarily share with us through this Site could be
accessed or tampered with by a third party. You agree that we are not responsible for any intercepted information shared through our Site without our knowledge or permission. Additionally, you release us from any and all claims arising out of or related to the use of such intercepted information in any unauthorized manner.
CHILDREN
To access or use the Site, you must be 18 years old or older and have the requisite power and authority to enter into this Privacy Policy. Children under the age of 18 are prohibited from using the Site.
VISTORS' GDPR RIGHTS
According to the GDPR a "data subject" is defined as an identifiable natural person. A natural person is one who can be identified, directly or indirectly, in particular by reference to an identifier such as: a name, an identification number, location data, or online identifier. Alternatively, they may be identified by reference to one or more factors specific to the physical, physiological, genetic, mental, economic, cultural, or social identity of that natural person. A data subject may be of any age or nationality.
As a data subject, within the European Union, you are entitled to certain rights under the General Data Protection Regulation (GDPR). Those rights include:
You have the right to be informed with respect to your personally identifiable information (PII) retained by the Company. As such, you may request access to your data that the Company stores and the rights to either correct or erase your personal data.
We will retain any personally identifiable information you choose to provide to us unless: (a) you request for us to delete the information, (b) we stop using our existing data providers, or (c) at Company's discretion, we decide to remove the data.
You have the right to seek restrictions on the processing of your data.
You have the right to object to the processing of your data and the right to the portability of your data.
You have the right to withdraw consent provided to the Company concerning the processing of your personal data, as well as the right to withdraw that consent at any time, without affecting the lawfulness of processing based upon consent that occurred prior to your withdrawal of consent.
You have the right to not be subjected to automated decision-making via pre-ticked boxes, additions to our email marketing lists, and the like.
You have the right to lodge a complaint with a supervisory authority that has jurisdiction over issues related to the General Data Protection Regulation.
We require only the information that is reasonably required to enter into a contract with you. We will not require you to provide consent for any unnecessary processing as a condition of entering into a contract with us by way of downloading a lead magnet, webinar, freebie or any other traditional list building methods.
UPDATING YOUR INFORMATION
If you are a registered user, you can access information associated with your Account by logging into the Services. Registered and unregistered users can access and delete cookies through their web browser settings.
You may access and correct your personal information and privacy preferences by contacting us via email at data@fibonacci.media.
YOUR CALIFORNIA PRIVACY RIGHTS
California Civil Code Section § 1798.83 permits users of our Site that are California residents to request certain information regarding our disclosure of personal information to third parties for their direct marketing purposes. To make such a request, please send an e-mail to data@fibonacci.media or write us at:
Fibonacci Media Co.
ATTN: WhiteHat Magazine
9690 S 300 W
Sandy, Utah 84020
USA
CHANGES TO THIS POLICY
You acknowledge and agree that it is your responsibility to review this Site and this Policy periodically and to be aware of any modifications. We will notify you of any changes to this privacy policy by posting those changes on this page.
CONTACT
If you have questions about our privacy policy, please email us at info@whitehatmag.com
Updated: May 24, 2018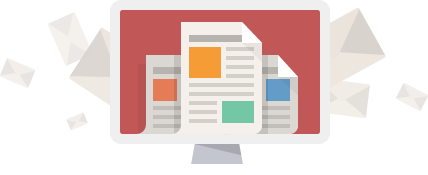 A Different Perspective.

In-depth analysis and interviews about the science and technology industries, delivered once per week to your inbox.