This article is part of WhiteHat Magazine's winter 2017 edition, "Welcome to the Code War". This is an unlocked preview. If you appreciate our work, or wish to access the rest of the edition, become a member today!
"We're Not Going to Stop": Organizing a Women's March in the Worst State for Women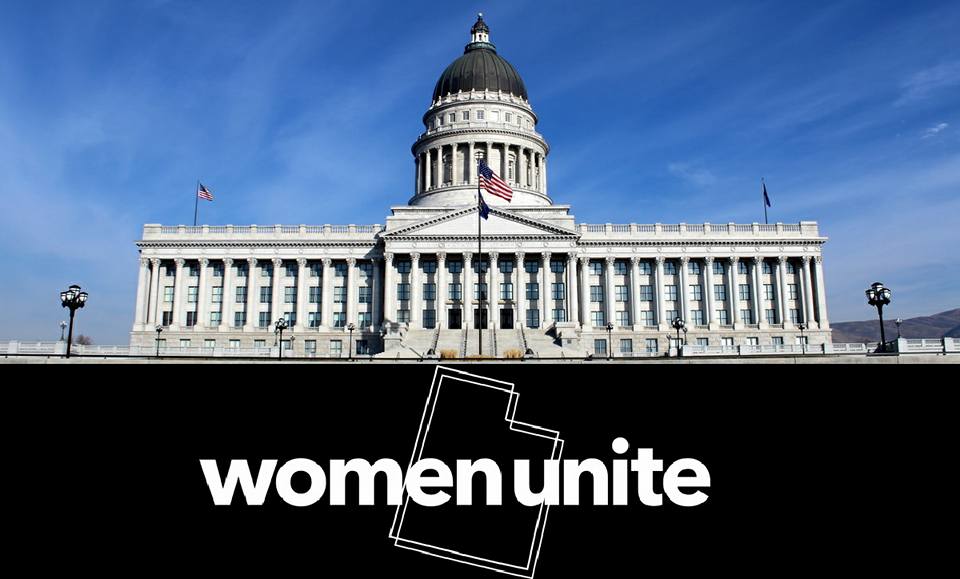 For many women in the United States, 2016 was a slap in the face. Younger women, who had grown up believing that society was approaching equal rights for genders and that feminism was no longer necessary (unless it was in girl power anthems from pop stars like Taylor Swift), took their rights to domestic violence and reproductive health protections for granted. In the election, 57% of white women voted for a candidate who not only admitted to sexual assault, but whose followers forced a woman who accused Trump of sexual assault into backing off a legal case with bomb threats. Online, women who spoke out with a political opinion were harassed incessantly by resurgent "Men's Rights Advocates" who are determined to end feminism.
It was a terrible year for women's rights. As results rolled in on election night, women across the country woke up to the realization that patriarchy — far from receding — was fighting back, and had won a victory by installing a man who had come to symbolize the worst of the patriarchy in the highest office of the land.
That very night, women began to organize — to fight against the wave of misogyny that has been growing for several years and to fight for an inclusive movement that advocates for the rights of anyone who identifies as female. A Facebook event created by Teresa Shook, a retired attorney and grandmother living in Hawaii, calling for a march on Washington, DC went viral, attracting hundreds of thousands of supporters. The Women's March on Washington on January 21st is expected to bring over 200,000 people to welcome Trump to office, the largest demonstration linked to his administration (pro or con).
If the march does reach those numbers (and it seems likely it will) it will be the largest inaugural protest in history, and one of the largest demonstrations to ever be seen in the nation's capital. In comparison, the 1963 March on Washington for Jobs and Freedom, where Martin Luther King Jr. gave his "I Have a Dream" speech, brought 250,000 protestors to the National Mall.
The Facebook page for the Women's March on Washington states its goals: "In the spirit of democracy and honoring the champions of human rights, dignity, and justice who have come before us, we join in diversity to show our presence in numbers too great to ignore. The Women's March on Washington will send a bold message to our new administration on their first day in office, and to the world that women's rights are human rights. We stand together, recognizing that defending the most marginalized among us is defending all of us."
The Women's March is already sending a bold message around with world, with over 600 marches around the world scheduled to stand in solidarity against the global wave of xenophobia, sexism, racism, intolerance, nationalism and disregard for environmental concerns that is sweeping from country to country. From Saudi Arabia to Switzerland, Australia to Albania, this march is setting the stage for a new chapter in the global civil rights movement.
Hundreds of marches are taking place in the United States, with most states hosting multiple for people who cannot travel or who want to impact local issues directly. One such march is taking place in Salt Lake City, Utah, where over 3000 women have stated they will be marching on the Utah State Capitol on January 23rd.
Although a march taking place in Park City on January 21st, headlined by stars such as Chelsea Handler who will be in town for the Sundance Film Festival, has taken some attention away from the Salt Lake City march, the latter is poised to have far more impact on politics in the state of Utah. Taking place on the first day of the state legislative session, which only lasts for 3 months beginning every January, the march is targeting misogynistic policies and attitudes that impact Utah women.
Like the national march, the Women's March on the Utah State Capitol is not explicitly anti-Trump, and sees Trump as just a symptom of a larger misogynistic system. According to Kathryn Jones-Porter, one of the organizers, the mission of the march is to address "anti-misogyny in all forms, wherever it shows up. But what we ultimately want to do is show our strength, power, courage. We want to demonstrate our disapproval…for the Utah politicians and the anti-women rhetoric and actions that they take against us on a regular basis."
Utah has been ranked the worst state in the nation for several years in areas including education, political empowerment, wage gaps, hours worked gaps, unemployment rates, poverty rates, and infant mortality rates. Utah's religious culture values women's role as mothers and work in the home above all else, and often Utah women choose low-paying jobs or part-time jobs that allow them flexibility to care for children. In 2014, the New York Post named Utah a place where women shouldn't spend their travel dollars, alongside Saudi Arabia, Turkey, Indonesia, and El Salvador.

Organizers see this march as only the first step to creating real change in Utah, and have launched this march under the group Utah Women Unite. According to the march's Facebook event page, "Utah Women Unite exists to protect and advance the rights of all Utah women and girls, including Utah's marginalized groups, women of color, LGBTQIA+ individuals, women of all abilities and from every financial status. We seek to unite as an intersectional collective to address the political, legal, and cultural problems faced by Utah women and to elevate the status and dignity of all people."
"Our number one thing is that we want to elevate all women," said Jones-Porter. "Feminism is only feminism if it is intersectional. That was a goal from the second we started: making sure that the group as a whole was accessible to all different types of races and genders, but also that our leadership collaborative was as representative as possible."
Utah Women Unite, which does not yet have a website, has relied heavily on Facebook for organizing. Meetings are live-streamed to a private Facebook group, so anyone can hear planning and organization updates directly from the source. The march's mission statement has been translated into ten languages, including American Sign Language, Tongan, Samoan, Russian, and Somali.
One of the most remarkable things about the Women's March movement internationally is that these demonstrations have been organized in only two months; even the iconic 1963 march took at least six months to plan. But like the national march, response to the group and its mission blew up in the days following the election. Utah Women Unite sees itself as a platform for bringing together the different strands of the women's rights movement in Utah, planning not only a rapid response action team to address bills that come up in the Utah Legislature (where sometimes bills aren't even announced until 24 hours before they are passed), but also to connect with other Utah organizations that work to encourage women to become involved politically or to educate about what forms systemic oppression can take.
"I think there's an interesting concept — like a self preservation tactic I think we do in Utah — this not wanting to acknowledge oppression. Saying things like, 'well I don't feel oppressed so I don't believe this to be a problem.' We're trying really hard to help people better understand the various forms of oppression, specifically for Utah women, and provide opportunities to change those things," said Jones-Porter. "We don't want to recreate the wheel. There are so many great organizations out there who are doing really incredible work. One of the things that Utah Women Unite wants to be able to do is partner with a lot of these different organizations in an effort to support them — get bodies there and provide resources."
The Women's March on the Utah State Capitol in Salt Lake City will begin on Monday, January 23rd at 2pm at City Creek Park. Marchers will continue up the hill to the Utah State Capitol to a rally in the Capitol Rotunda at 3pm, where the state's part-time legislators will hear the demonstration's chants on their first day back in session.
"This is going to be a big deal, and I think that it's going to be the start of something much larger than we're even anticipating, to be honest with you," Jones-Porter told me. "We know it's not going to be tomorrow; it's not going to be next week. But where I think other attempts have been made and maybe didn't see as much progress as they'd been hoping for, we want to build on all of that and continue moving forward. We're not going to stop. We think that there's a level of dedication that's coming out of this that's unlike what has been seen before.
"There's a fight ahead of us, for sure, but we're not going to back down."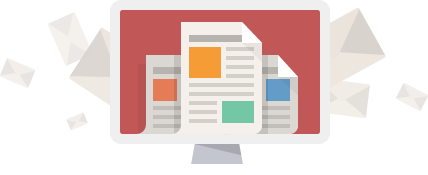 A Different Perspective.

In-depth analysis and interviews about the science and technology industries, delivered once per week to your inbox.