Book Review: The Industries of the Future by Alec Ross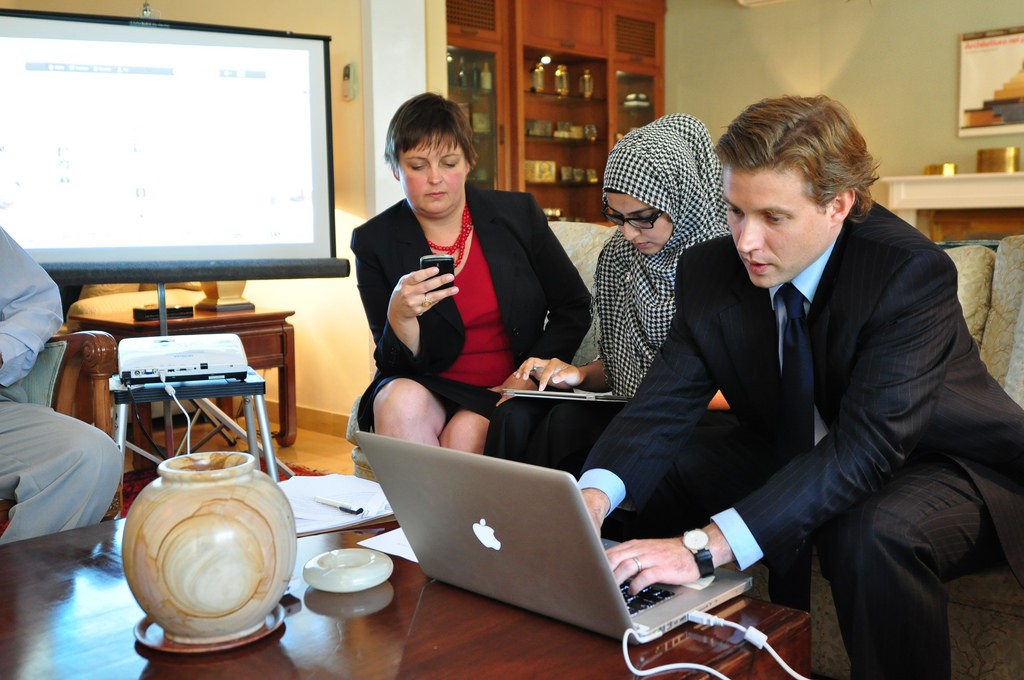 Barrels of ink were spilled during the 2016 election cycle over the disappearance of middle class jobs, the growing economic divide between urban and rural communities, and the unequal recovery from the financial crises across educational divides.
Alec Ross, author of
The Industries of the Future
, has seen these economic trends take root first hand. He watched as his hometown of Charleston, West Virigina — long reliant on coal mining and chemical manufacturing industries — was left behind when manufacturing jobs that long supported middle class lifestyles disappeared under waves of innovation and the shift to a new global economy. He was at the table, as Senior Advisor for Innovation to Secretary of State Hillary Clinton, to see the emergence of cutting edge innovations and geopolitical forces that will come to define the Fourth Industrial Revolution.
"Everywhere, newly empowered citizens and networks of citizens are challenging the established order in more ways than ever imaginable," writes Ross in the introduction to The Industries of the Future, "from building new business models to challenging old autocracies."
The world that will emerge out of these trends will be as radically changed as the world was changed by globalization and the emergence of computing power. And like today, some people will be left worse off by the changes, even while millions of other lives will be dramatically improved.
With the economic decay of his hometown in mind, Ross presents his book as a guide to what the future holds. Written in accessible language that draws upon Ross' extensive travel (he says that during his time with the State Department, he "traveled the equivalent of two round trips to the moon with a side trip to New Zealand") and his meetings with some of the people behind the innovations and trends that will change the world, The Industries of the Future is a chapter-by-chapter introductory guidebook to the most important trends facing our, and our children's, future.
Competition and Code-ification
Through these lenses, Ross explores competitiveness — "what it takes for societies, families, and individuals to thrive." Ross looks not only at the innovative industries that will offer the most competitive and sustainable jobs, but also at the trends that regional markets should consider to retain (or regain) their competitiveness.
A statement Ross said he heard in every country he visited was, "We want to create our own Silicon Valley." But when he is asked how to recreate Silicon Valley in a new locale, his response is: "You can't. It's too late."
Silicon Valley is successful in creating internet-based companies because it has been building an ecosystem that supports and nourishes such companies and innovations for several decades. That ecosystem is not something that can be duplicated and plopped down anywhere a policy-maker would like it to go. Ross suggests that instead of trying to adopt the old model Silicon Valley has already capitalized on, regions should look to their own baked-in advantages — what Ross calls "domain expertise."
For example, look at America's struggling Rust Belt. As innovation and capital has centralized in Silicon Valley, and old economy industries have left for cheaper labor markets, the Rust Belt has become emblematic of the increasing inequality and economic divides that have so far defined the Fourth Industrial Revolution. Detroit, once a beacon of industrial prosperity as "Motor City", is now rebuilding from economic collapse; meanwhile, automotive innovations are coming out of Silicon Valley at a steady pace, with Google, Uber, Tesla, and Apply all racing to leave their mark on the future of transportation.
However, the Rust Belt's "deep domain expertise" in manufacturing can be a huge opportunity, if regional leaders are willing to adapt and look to the future.
Pittsburgh is already jumping on this trend. In 2016, Facebook opened an office for Oculus development there, and Uber began testing self-driving cars on Pittsburgh's streets. The Bosses Who Brunch podcast interviewed the co-founders of Pittsburgh-based Trusst Lingerie, and heard how these two engineers from "The City of Bridges" used bridge engineering principles and 3D printing to redesign women's bras. In October 2016, the White House, University of Pittsburgh, and Carnegie Mellon University co-hosted the Frontiers Conference in Pittsburgh to explore pathways in manufacturing, space, and personalized health that will bring the U.S. back to the bleeding edge of innovation. Pittsburgh is looking beyond its old economy roots, and reasserting its manufacturing and maker expertise in a new economy context.
[Read about how the Fourth Industrial Revolution could displace up to 50% of all existing jobs.]
Ross sees the same trends happening outside of developed countries as well, even if the scale of these innovations might be a bit smaller due to capital or talent constraints. In an interview with Knowledge@Wharton, he explains: "In the most highly developed countries, you do have baked in a set of advantages that don't exist in frontier markets or in developing economies. More often than not, it's in the developed economies. It's in places like Silicon Valley where they're going to create entirely new platforms that billions of people will eventually use. Whereas in developing economies — at least to this point and it could change — it's been the case that what I see is building a tool, building an application, developing that solves a very specific problem as opposed to building platforms that serves hundreds of millions of people."
An example of this is Kenya and electronic money transfer services. It is an open secret that Africa's internet banking and mobile money transfer services are more advanced than the United States', primarily because the industry in Africa leapfrogged over the brick-and-mortar phase that allowed huge banking conglomerates in the U.S., and went straight into an untapped market opened by the massive adoption of mobile phones on the continent. But this began as a local solution to a specific, local problem: a market need (lack of traditional banking services) + a market disruption (fastest rate of mobile adoption in the world) = a solution created by local entrepreneurs.
"For such a huge impact, the way that M-Pesa works is incredibly simple. Anyone with a valid identification card or passport can register with one of the tens of thousands of M-Pesa agents in the region… Just hand over some cash to the agent, who then loads it onto the new account. If you want to send money, go to the M-Pesa menu on your phone and send a text to the intended recipient with the amount of money in the body of the text."
Of course, such a solution did not stay limited to just the Kenyan economy. Ross describes a State Department trip he took to Congo in August 2009. The Congo has been mired in a brutal conflict since 1998, which has resulted in an almost complete collapse of the Congolese state and economy. The black market thrives, and 75% of the population lives on $1 per day or less.
And yet, the mobile penetration rate in the Congo is 44%. In the Mugunga refugee camp along the country's eastern border with Rwanda, Ross saw that even though the health and living conditions at the camp were "abysmal", 14% of the camp residents owned a mobile phone, which each phone averaging three users.
"At first I couldn't understand why anyone would spend money on a mobile phone when there were so many other basic needs they lacked. A woman in the camp explained it to me: in refugee communities like Mugunga, mobile phones were how families were able to keep track of one another after they had been displaced… The mobile phones also enabled residents to store what little money they had inside mobile accounts. There, safe behind a pass code, it was more difficult to steal than cash."
Beyond providing one of the only remaining economically viable sectors in a war-torn region, mobile phones are providing life-lines to distressed populations — and from this, it is certain more innovations that can help rebuild the country are possible.
From Cold War to Code War
Ross introduces us to the new world of cyberattacks in the fourth chapter of The Industries of the Future, with the story of how an infected USB drive took down the network system of the world's most valuable company, Saudi Aramco.
In a prescient introduction to the topic, Ross writes, "It is perhaps ironic that one of the earliest purposes of the Internet, among certain of its developers, was to create a decentralized, distributed communications network that could survive a nuclear attack. That same distributed structure has led to a whole new class of possible attacks."
"The weaponization of code is the most significant development in warfare since the weaponization of fissile material and has created domain of conflict with now widely held norms or rules."
Although published in February 2016, The Industries of the Future, Ross predicted — or predicted the possibility of — much of the instability in our online networks we witnessed in 2016. From China's cyber espionage, to the insecurity of Internet of Things (IoT) devices connected to the cloud, Ross emphasizes the dependence of U.S. systems on cybernetworks — as well as the misplaced rosy optimism of Silicon Valley creators of our tech.
"As a rule of thumb," he writes," the higher ranking the person in government, the more apocalyptic his or her language about cyber."
Ross, without realizing, even hints at the possibility of the biggest cybersecurity story of our time — Russia's willingness to use cyberattacks as a first strike weapon of war.
Ukraine was one of the first countries come under attack from Russia's cyber warfare strategy. After protests in Kiev forced the pro-Russian President Viktor Yanukovych to resign and flee, and masked and unmarked Russian troops captured strategic sites across Crimea, malicious activity on Ukrainian government computers spiked. Years earlier, Ukrainian government networks had been infected by a cyber espionage package called Ouroboros; it sat quietly on networks for years, allowing developers to surveil and extract information. Once conflict between Russia and Ukraine erupted, all it took was activating Ouroboros to spike malicious activitiy and wreak havoc on government systems.
[Read more about Russia's cyber strategy to take down western governments.]
After Russian troops fully annexed Ukraine and clashes increased between the counties' armed forces, Crowdstrike reported that Russian cyber actor Fancy Bear used Android malware to infect targeting systems for the Soviet-era D-30 Howitzer used by Ukrainian artillery forces. This may have allowed Russian military forces to retrieve communications and location data from Ukrainian artillery forces.
According to Ross, in May 2014, shortly before the Ukrainian presidential election results were announced on election night, "the Ukrainian Security Service (SBU) announced that it had arrested a group of pro-Russian hackers who tried to disrupt the election results." On the night of the election, as the SBU was foiling the cyberattack, Russian state-owned Channel One used a screenshot of the hacked site to report that far-right candidate Dmitro Yarosh was winning with 37% of the vote. In reality, Yarosh received less than 1% of the vote nationwide.
Ross wrote The Industries of the Future as a guide to the economic trends that will shape our future, but as the cybersecurity discussion demonstrates, the trends and patterns he sees in our economic future hold keys to our political and security futures as well. Experts in these fields may find little new insight in its pages, but for the rest of us The Industries of the Future is a roadmap to 2017 and beyond.
Disclosure: Fibonacci Media Co./WhiteHat Magazine participates in the Amazon Services LLC Associates Program.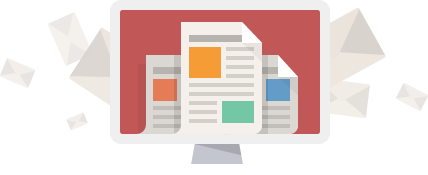 A Different Perspective.

In-depth analysis and interviews about the science and technology industries, delivered once per week to your inbox.