The article is part of WhiteHat Magazine's winter 2017 edition, "Welcome to the Code War". If you enjoy our work, become a member today!
Book Review: Digital Diplomacy by Andreas Sandre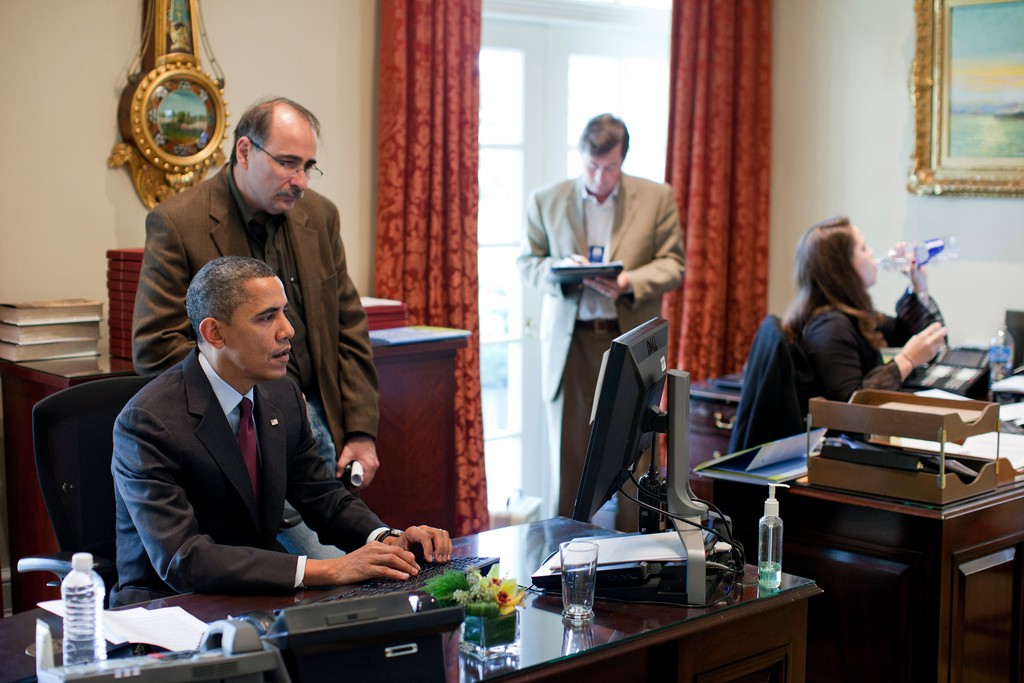 Before 2016, perhaps the most controversial conversation in the field of digital diplomacy was how to get a diplomatic corps reliant on traditions and trained to carefully construct statements to effectively adopt digital platforms like social media.
And then came the 2016 U.S. presidential election.
In many ways, Trump's use of Twitter throughout the presidential campaign accelerated many of the trends already identified as key to the rise of digital diplomacy: falling trust in institutions and rising trust in individuals; responsiveness to engagement with a core community; the power of influencers in a network; and controlling the dialogue by amplifying a conversation in real time.
Digital Diplomacy: Conversations on Innovation in Foreign Policy, published in 2015, did not predict the rise of Trump. However, by pulling together a collection of thoughtful interviews with 30 of the most influential thinkers in the future of diplomacy, author Andreas Sandre provides us with a road map to what we can expect as we leave the administration of a president whose public comments and Twitter usage was carefully planned, and enter the administration of another who appears unwilling to be restrained in the use of his Twitter account.
Sandre has a unique perspective on the world of digital diplomacy: since 2008, he has served as the Press and Public Affairs officer at the Embassy of Italy in Washington, DC, and previously he served as the Public Affairs Officer for the Italian Delegation to the UN Security Council. Digital Diplomacy is his second book; he first wrote Twitter for Diplomats, a collection of anecdotes and experiences meant to inspire ambassadors and diplomats to step into the public sphere more to engage with ideas, rather than just broadcasting their own ideas out into the world. Digital Diplomacy is a deeper dive into the evolution of diplomacy brought on by the digital revolution, and an examination of the power dynamics, trends, and theories behind the intersection of statecraft and technology.
Sandre introduces us to this world of digital diplomacy through a discussion on what "innovation" truly means, and how that concept applies to the public sector. He writes, "the task of the innovator — in government and the private sector — is to make the unknown known and better understood, and certainly to find the most efficient way to achieve goals."
In this sense, finding true innovation in bureaucratic and policy-making systems can be a challenge, and the only way for us — "diplomats, politicians, civil society, and citizens" — to reach our goals is to become champions for the "power of ideas" and the free exchange of dialogue.
Technology and social media platforms are not themselves producers of innovation, but they play a role in facilitating innovation by giving ideas the space to circulate between sectors and networks. This facilitating role is important in foreign policy as well, making social media important tools to compliment traditional diplomacy and make it more inclusive and participatory.
Some countries (and individuals) are better at this inclusion than others. Too many leaders, ambassadors, and embassies still use their social media accounts as one-way broadcasting tools. The United States, under President Obama, has been one of the most influential and effective in engagement, using Twitter, Facebook, Instagram, Snapchat, and more to move policy and engage followers. These platforms give a glimpse into what's happening behind the scenes, pressure policy-makers both domestic and international in the direction the Obama Administration wanted them to lean, and educate and energize followers around topics. According to Twiplomacy, an ongoing project from Burson-Marsteller to study the habits of government in using digital tools, President Obama makes up three of the 2016 "50 Most Influential" world leader Twitter accounts: @potus (#1), @barackobama (#8), and @whitehouse (#18).
In 2008, James Glassman, Under Secretary for Public Diplomacy and Public Affairs at the U.S. Department of State, was among the first to call this approach "Public Diplomacy 2.0". In a speech at the New America Foundation, he discussed this as a holistic approach to diplomacy, not just a technology that allowed the government to act as a facilitator or convener of dialogue and conversation globally.
What Sandre guides us through in his book, however, is the evolution from "Public Diplomacy 2.0" to what he coins, "Diplomacy 3.0", a space where diplomacy is disrupted and reinvented in an organic and collaborative space that would be familiar to the startup world. This ability for diplomacy to reinvent and adapt will be critical to handling the crises and challenges of a "hyper-connected, networked, super-speed, media-centric, volatile world."
To further define Diplomacy 3.0, Sandre writes, "Diplomacy 3.0 [is] a space where technology and tradition meet… It looks beyond the use of social media. Diplomacy 3.0 is about the evolution of foreign policy into a networked environment where state and nonstate are horizontally interacting with each other."
These themes of networks, power, interaction, and collaboration extend throughout Digital Diplomacy. To examine these themes and the evolution from Diplomacy 2.0 to 3.0, Sandre divides the book into three sections: I) Traditional vs. Innovative; II) The True Nature of Innovation; and III) Beyond Innovation and Social Media. He interviews a broad selection of practitioners, from Alec Ross, former Senior Advisor for Innovation to Secretary of State Hillary Clinton; to journalists, academics, and ambassadors; to tech innovators like Teddy Goff, Digital Director of Obama 2012, and Joi Ito, Director of the Media Lab at The Massachusetts Institute of Technology.
The interviews bring a wealth of examples from real-world diplomacy, from the first official email sent by President Bill Clinton in 1994 (he emailed Carl Bildt, then the Prime Minister of Sweden), to Turkish Prime Minister Erdogan's ban of Twitter in 2014 to stop the circulation of information about corruption in the Turkish government (a particularly interesting case study considering Erdogan's reliance on social media to survive a coup attempt in July 2016). And it is easy to get more information or to dive deeper into a topic or particular interview, not only through the sources listed at the end of each chapter, but also through a QR code at the beginning of most of the interviews.
Andreas Sandre is a pioneering thinker in a field where few established norms or best practices — let alone even a clear understanding of how to operate day-to-day sometimes — exist. Global diplomacy is about to become a far more volatile area, as the Russian Embassy's aggressive social media since the 2016 election has demonstrated.
President Trump's administration may usher in an era where U.S. diplomats feel emboldened to take more risks in entering the public sphere — or it may put U.S. leadership in digital diplomacy on ice while his personal Twitter account pulls the oxygen out of the room. From Digital Diplomacy, it is clear that innovations and advancements toward a Diplomacy 3.0 is coming, and the rest of the world will not wait.
Disclosure: Fibonacci Media Co./WhiteHat Magazine participates in the Amazon Services LLC Associates Program.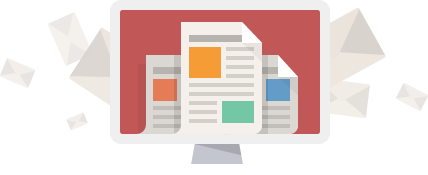 A Different Perspective.

In-depth analysis and interviews about the science and technology industries, delivered once per week to your inbox.