The article is part of WhiteHat Magazine's spring 2017 edition, "The Future is Female". Support our journalism—subscribe today!
At Halcyon House, Social Entrepreneurs Find Space to Build Big Ideas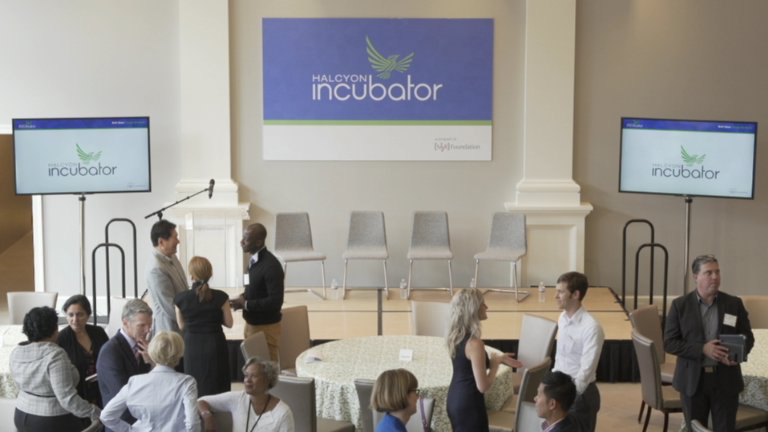 It's not a stereotype—Millennials really do want to change the world. And they aren't beholden to changing the world using traditional models. The Case Foundation has said, "Social entrepreneurship is the next generation's secret weapon for tackling chronic challenges and creating the change they want to see."
But, like traditional entrepreneurship, getting a company started and keeping it running is hard, and incorporating a social impact goal into the business plan can almost make the journey more difficult. Investors can be risk adverse and unwilling to take on the challenges presented by a new model they don't fully understand. Social entrepreneurs are 45% female, but the funding gap between male and female entrepreneurs is a challenging hurdle that women face. And in many cities, the local ecosystem and regulatory frameworks that make for a robust startup community for social entrepreneurs just don't exist.
The cities that attract social entrepreneurs and provide the best ecosystem for them tend to be located outside the traditional Silicon Valley networks. One such city is Washington, DC, which according to the report, From the Ground Up: Quantifying Social Enterprise Ecosystems in the U.S., is the best city for social entrepreneurs in the United States. And that status is in no small part thanks to the Halcyon Incubator.
The incubator takes its name from its base of operations: the historic Halcyon House located in the heart of Georgetown. The house was originally built in 1787 by Benjamin Stoddert, the first U.S. Secretary of the Navy, and the estate's gardens—designed by Pierre L'Enfant—served as a cultural and political hub for the new capitol. Stoddart named the house after the Greek myth of the halcyon birds that bring calm seas and peaceful days to sailors, and although the house itself has seen decay and renovation, the Halcyon Incubator still sees itself as a haven for entrepreneurs from the stormy seas of startup life.

"Audacious Ideas into Scalable Ventures"
When the Halcyon Incubator opened its doors to its first cohort in 2014, the Washington Post called it, "the fanciest dorm in Washington." The incubator began as a program of the S&R Foundation, a nonprofit started by biotech entrepreneurs Sachiko Kuno and Ryuju Ueno to support ambitious scientists, artists, and entrepreneurs. After Halcyon's profile began to garner international attention, the deeply private founders of the S&R Foundation decided to spin the incubator program off. Earlier this year, Halcyon spread its wings and became an independent public nonprofit.
The incubator's core mission, however, has not changed. The search for the best ways to create social impact is the beating heart of Halcyon, and everything within the walls of the Halcyon House, from the public events supporting the arts to the fellows' living quarters, is designed to serve that mission.
"We provide distinct resources and supports to help [social entrepreneurs] move forward much faster than they could by themselves," said Kate Goodall, co-founder and CEO of Halcyon in a video about their mission. "We believe that human creativity is going to be the remedy for many of our 21st Century problems."
"Facilitated Serendipity"
I visited Halcyon House to talk with Kate and to get a tour of the property. What I found was a comfortable and classy refuge that provides entrepreneurs with both head space and physical space.
Halcyon's incubator program is built around this idea of space. The incubator hosts two classes of up to eight entrepreneurs per year. To start, each fellow moves into Halcyon House, where they have open access to all of the incubator's resources. The residency portion of the incubator is important, Kate tells me, to allow entrepreneurs the breathing space to take risks and build something without the pressure of wondering how to pay rent each month. Each fellow has a private apartment, but the kitchen is communal, creating a space for ideas to collide while breaking bread.
Kate calls this idea "facilitated serendipity".
In the working area, the dedication to creating mental and physical space for innovation and creativity is on full display. The open coworking spaces are warm and filled natural light, but aren't so large as to be overwhelming. Areas for private thinking are abundant as well, including meeting rooms with whiteboard paint on all four walls and a cozy library on the top floor. The library hosts seasoned entrepreneurs and venture capitalists for intimate one-on-one sessions with the fellows, and each fellow leaves behind a book when they graduate from the program.
Becoming a Halcyon fellow is highly competitive—only 6 to 8 companies are chosen for each cohort, and the incubator receives approximately 200 applicants each time. Applications are judged based on six criteria: Talent, Execution, Problem/Solution, Sustainability, Innovation, and Impact. Those who are selected live and work in Halcyon House for five months; after that, fellows continue to work in the incubator free of charge for the next 13 months. Perhaps most uniquely, Halcyon is purely non-profit in its mission—it does not take equity from the companies accepted into the incubator.
Among the startup companies working in Halcyon House currently are fellows from the most recent sixth cohort, as well as some from previously cohorts who work but no longer live in Halcyon House. On my tour, I met Alana Matos of ALEX, Anyone's Learning Experience, which is connecting nontraditional students to empty slots in University courses to create education programs that work for career training or retraining; as we passed through the open co-working space on the first floor, Kate stopped briefly to check in with Alana on an upcoming opportunity to pitch the company. Upstairs, a office filled with work tables was shared by MISFIT Juicery, a food startup from the third cohort that finds new uses for ugly fruits and vegetables, and ARMR Systems, a medical device company from the sixth cohort that is building an extremely lightweight system to stop traumatic bleeding. Applications for cohort 7 are open now until May 4, 2017.
Halcyon's sixth cohort began in February, but even with the small number of cohorts so far, the program has seen impressive impact. About 40 companies have gone through the program. Those companies together created around 200 jobs, raised $15 million (with much more soon to come, according to Kate), and impacted over 300,000 lives around the globe. Halcyon is conscious of who it is selecting, and works to move beyond the problem of a lack of diversity and inclusion in the larger social entrepreneurship space: 50% of the companies selected are founded or co-founded by women, 50% by minorities.
If you follow the news around startups in general, you probably know that these groups are among the least likely to receive startup funding. Project Diane found that between 2011 and 2014, just 0.2% of venture capital deals went to startups founded by black women. Overall, only about 7% of investor money goes to women-led startups. Between 2011 and 2013, only 2.7% of companies that received venture capital funding had a female CEO, and businesses run by women got only 4.4% of total dollars from small business loans in 2014. These challenges are in addition to the unique obstacles that arise when pursuing mission-driven venture funds.
Kate sees Halcyon's mission as serving investors as well as fellows. Fellows are paired with mentors and coaches to build leadership and business skills, giving them a better chance at succeeding in business; as they work through the process of growing their ventures, they are introduced to investors. Investors are likewise able to learn more about impact investing, a key service when one of the largest barriers to impact investing is a lack of investor understanding about it.
Dr. Kuno and Kate did not just stop there, of course. "I'm skeptical that the traditional VC model works," Kate told me, citing studies about implicit bias and statistics about who receives investment money. In 2016, Kate assisted Dr. Kuno in forming WE Capital, a consortium of women investors in Washington DC that "believes in the tremendous potential of women seeking financial returns and social impact."
That the two driving forces behind Halcyon—Dr. Kuno and Kate Goodall—are both women with science backgrounds is not surprising, because for each their background informs their vision for the future. Dr. Kuno told the Washington Post that her vision for Halcyon came from her time working on her PhD in Munich, "where she had access to professors, all the resources of a university and a huge, beautiful garden to relax in… [a place to share] time and space with other bright young people from different fields."
Kate's background is in maritime archaeology, which she says is not completely unrelated to entrepreneurship. She would often dive in zero-visibility situations, and much like an entrepreneur must when they can't see the path ahead, "you learn not to panic, because that is the only thing that can kill you."
The political climate out of DC has left some Americans with little room for optimism about the future of science or arts or innovation in general. But the energy and diversity of ideas coming out of Halcyon should remind us all to incorporate a little more entrepreneurial resilience into our lives.
Kate illustrated this idea of resilience to me in an analogy she herself learned from Dr. Kuno. Imagine your entrepreneurial journey as a mountain, she explained, and the end goal—your vision or dream—is the top of the mountain. As long as you are heading toward the top of the mountain, you are making progress. But that doesn't always mean the path is linear or straight up the side of the mountain—sometimes you have to find a path around the boulders before you can continue to ascend.
"If you stop, take a step back, or let go of a problem, that can feel like failure," Kate said. "But taking a step back allows you to get a better view of the landscape and find another way forward."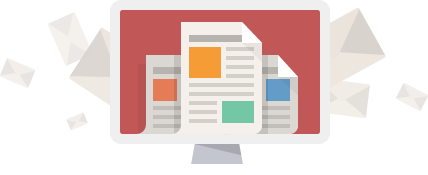 A Different Perspective.

In-depth analysis and interviews about the science and technology industries, delivered once per week to your inbox.