The article is part of WhiteHat Magazine's spring 2017 edition, "The Future is Female". Support our journalism—subscribe today!
'Apathy is Not an Option': At Lesbians Who Tech, the Personal is Very Political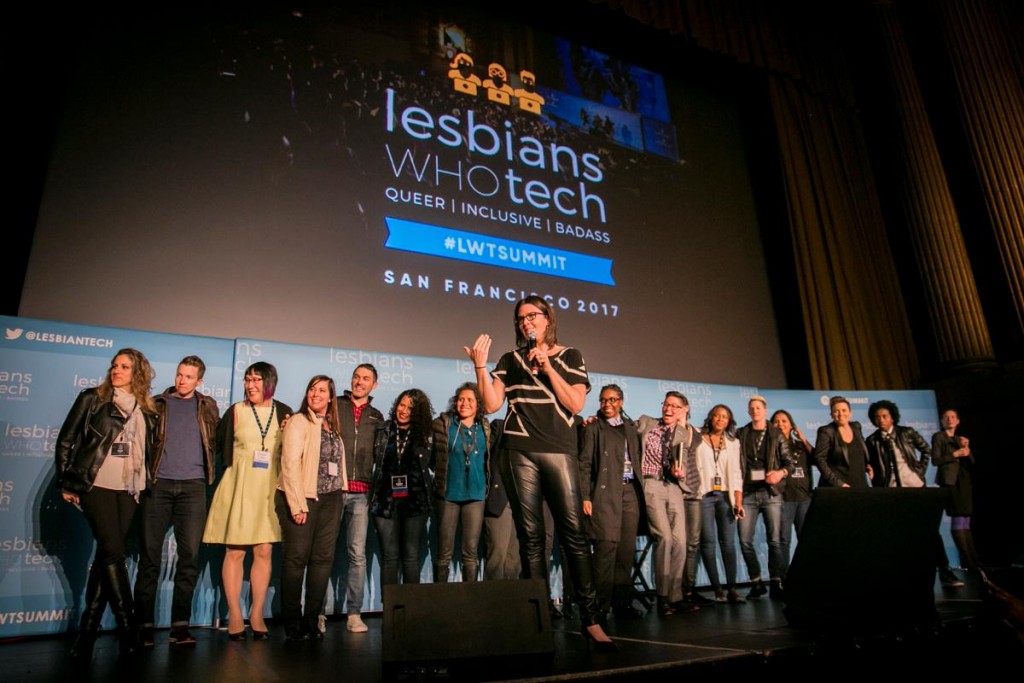 For generations, the Bay Area has been a hotbed of liberal activism, with UC Berkeley synonymous with anti-war protests and civil unrest in the 1960s. Over the years, as the area gentrified and the tech industry took over the region, Silicon Valley became a place where you went to change the world by starting a company, rather than through activism or politics.
Before, politics felt "kind of a little dirty, and maybe beneath them", as a radically idealistic strain of libertarianism steered tech entrepreneurs into founding companies they believed could solve big problems more efficiently, while the government acted as a force to invest in citizens and smooth the path to private sector innovation. Under the Obama Administration, tech and government worked hand-in-hand to make government more nimble and efficient, to help policy-makers keep up-to-date with innovations, and to leverage Silicon Valley's traditions of immigrant entrepreneurs as a tool of U.S. soft power and diplomacy around the world.
But the election changed something in the Valley. Today, with a Trump Administration that is openly hostile to immigrants, willfully ignorant of innovations trends, and views the world in apocalyptic terms, tech workers are finding it's not enough to act like things are business as usual. Programmers and engineers and product managers are volunteering with non-profits in their off-hours, walking off the job or marching in protest, and—perhaps most effectively—pushing back against any sign of their employers cozying up to the new administration's policies.
The world feels like it's ending, so there's nothing left to do but #resist.
Like other Silicon Valley events that have been turned on their heads, the 2017 annual Lesbians Who Tech Summit in San Francisco's Castro Theater was more explicitly political than the conference has been in years past. The marquee on the Castro Theater read, "Welcome to The Resistance", inviting 2500 attendees to resist not just the Trump Administration, but also issues such as fake news, injustices including mass incarceration and systemic racism, and personal challenges like burnout and information bubbles.
Lesbians Who Tech has always been a different kind of tech organization, if for no other reason than that its focus is on lesbian, queer, and gender nonconforming tech workers. Since the organization's founding in 2012 by social entrepreneur Leanne Pittsford, Lesbians Who Tech has always been about connections and visibility for the queer tech community. According to a Marketplace story about the first Lesbians Who Tech Summit, "Pittsford had no idea how many lesbian women actually existed in the industry" when she started hosting modest happy hour gatherings. Since the first "practice run" summit in 2014, which brought 800 attendees for networking, keynotes, and a hackathon that revolutionized the digital presence of organizations with activist or social good missions, Lesbians Who Tech has grown to a global community of over 25,000 members with events and happy hour mixers held all over the world.
A social good mission and activist spirit has always been part of Lesbians Who Tech. And it's no wonder why: in 2013, women in tech made an average of 49 cents to every dollar a man makes in Silicon Valley, and that economic disparity is doubled for lesbians couples. In the past 5 years, tech companies have poured $1.2 billion into diversity initiatives, which—if the recent rounds of diversity reports are any indication—don't seem to be having a proportionate impact. So much for meritocracy.
"We can build self-driving cars, but we can't solve the diversity problem in technology," Pittsford said in her 2017 Summit keynote speech. "Because hiring is all about eliminating risk. There's two ways companies hire: 1) from direct referrals, so in your network; and 2) from hiring from the same schools that all the other top tech companies hire from." In response, Pittsford announced at this year's summit a job referral network called Include.io. The platform is meant to scale direct referrals and give tech workers a voice in making their workforce more diverse.
Pittsford's closing words focused on finding motivation in loss and pushing forward even when you need to heal, "because apathy is not an option."
There was no option for apathy at the 2017 Lesbians Who Tech Summit. "Of course, we're a tech conference first, so we're still going to talk about cyber security and cloud and data in a new security world," Pittsford said in an interview with Glamour. "But we're also hosting panels on Running for Office 101 and doing what we can to prepare [our members] for whatever comes their way in the next few years."
Between discussions about how the Hololens is helping to map Mars or development of Amazon's grocery story model, politically charged keynotes and panels of staffers from the Obama Administration guided attendees through ways they can get involved and make a difference. EMILY's List came to discuss how to run for office, what motivates women to run (it's a desire to fix a problem, combined with someone asking them to run), and of course, to ask every attendee to get involved in government and run for office. Laura Sydell, tech and culture reporter at NPR, covered the problem of fake news and how our new tech tools are contributing—and can fight back. Helynsia Brown, CTO of the Smithsonian's National African American History Museum, covered how technology can be used to preserve the history of minority groups.
The Summit served as a call for action for attendees to stand up and fight in one of the clearest clarion calls to join the resistance movement against the Trump Administration's most harmful policies.
In the very first keynote of the Summit, J. Bob Alotta, Executive Director of the Astraea Lesbian Foundation for Justice, defined resistance as a statement of power—"exert our power for the forces of good" and "come together and take a stand." According to Alotta, this resistance is "the proposition of us collectively knowing the direction in which we want to turn, and go, and more forward." Alotta called for the movement to be "the end of us working in isolation"—a moment where we invite our neighbors over and get to know them.
Summit speakers also drew on the past decades of LGBTQ+ civil rights activism. Kate Kendall, Executive Director of the National Center for Lesbian Rights, discussed how the "political is personal, and the personal is political. There is no more sitting on the sidelines… Justice will not be served until those who are unaffected are as outraged as those who are."
The Summit's message was also careful to look to the future, especially in emphasizing the necessity of intersectionality in protest. In one of the closing keynotes, Patrisse Cullors, co-founder of the #BlackLivesMatter movement, spoke about fighting back while also healing. "We've seen some of the worst things happen in the last 30 days," she said to the Castro Theater's audience. "But y'all know what? I've also seen some of the most power." She found hope in how many different organizations and individuals, many new to protest, had come together to stand against injustice.
In a symbol of the changing mood in Silicon Valley, Cullors led the theater of tech workers on a protest chant: "It is our duty to fight for freedom… We have nothing to lose but our chains!"
Photo: Lesbians Who Tech/Nikki Ritcher Photography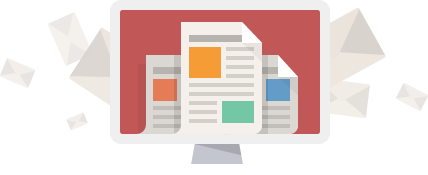 A Different Perspective.

In-depth analysis and interviews about the science and technology industries, delivered once per week to your inbox.