The article is part of WhiteHat Magazine's Fall 2017 edition,
"Disaster and Development"
. Support independent journalism — subscribe today!
Technology Responds to Disasters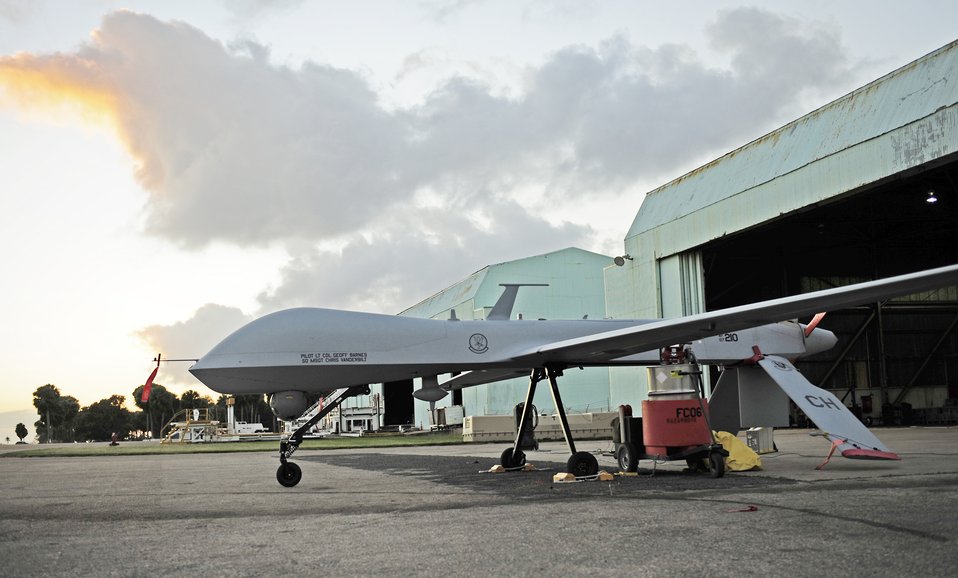 A list of common, unordinary names has now become snapshots of destroyed homes, stranded survivors, and ravaged towns. Harvey. Irma. Jose. Maria.
Those are just the hurricanes. Earthquakes gripped Mexico, a landslide struck Colombia, and floods overwhelmed South Asia. These and more all occurred in 2017. Whether large natural disasters are actually increasing in frequency or whether that's merely a conclusion our brains emit every hurricane season, humankind is increasingly becoming aware of the spontaneous destruction a natural disaster can bring and the resources needed to survive and respond to such emergencies.
The term "disaster response" has traditionally evoked images of sandbags, ambulances, helicopters, and Red Cross symbols. With the increasing role of technology in our lives, images of satellites, phones, and other gadgets will soon join the normal array of response tools. Zello, the walkie-talkie app, has been highlighted in the news as a popular tool used by disaster victims to communicate amongst each other and with rescue groups when cell service was not available. In turn, HelpNow uses satellites to collect data and imagery to then connect needed supplies and services to those who need it most. Likewise, the San Diego Fire Department uses Spot Satellite Messenger to track firefighters and trucks that are in the field.
To address long-term response concerns, many technologies are being developed and initiated to ensure both survivors and response workers are staying digitally connected. Entire organizations and institutions, such as Télécom sans Frontières (TSF), focus on building technology to assist in emergency responses. Not only does such technology help aid workers and humanitarian agencies coordinate logistics and relief services, but it can be crucial for the victims of disasters: those who no longer have homes or jobs to return to. This aspect of long-term response and rebuilding receives less attention than it deserves. Victims and survivors need digital access to contact family members and friends, to identify and remain informed of humanitarian services, and -in the long run- to remain acting members of society. A form of technology most commonly associated with natural disasters and emergencies is satellite technology, which can facilitate communication and the transfer of data and images without depending on land-based infrastructure.
Squire Tech Solutions, LLC creates and maintains sturdy satellite antenna systems that can offer internet communications anywhere–including tough environments–and can be used by hospitals, response services, homeland security agencies, or any other kind of group with a crucial need to stay digitally connected. Squire Tech hardware can also be placed in a van or large truck, thus enabling the satellite antenna system to be mobile. Some of their latest satellite tech systems even allow others to access Wi-Fi. The Katonah-Lewisboro School District in New York actually acquired one of Squire Tech's satellite packages as an alternative emergency communications tool. Similarly, VSAT Systems used satellite communication technology to assist government and aid agencies in providing Internet to survivors of the earthquake in Haiti.
Though these types of technology solutions are extremely useful and helpful in emergency situations, they can require a lot of bulky, additional equipment and are also very costly. Satellite dishes from both of these companies can be large, from one to three meters wide. This is understandable given the quality of connection they give, but the size still limits its usability. Even if size were not a concern, VSAT Systems offers satellite dishes and antennas at a minimum of $2,499 each, with mobile ones at a minimum of $24,620. Alternatively, the smaller laptop-sized BGAN device used by humanitarian agencies acts as a satellite receiver and can create a Wi-Fi bubble anywhere in the world for about a dozen people, but its average cost is around $3,000. These types of systems and devices serve an important role in disaster response, but have to be maintained, directed, and paid for by large organizations with ample resources and funding such as government or big name humanitarian agencies. They fulfill a different role than Zello or HelpNow, which are more user-friendly, convenient, and suitable for common individuals and citizens.
Other tech companies are working on innovative ways to give more offline digital access to more people around the globe, and the solutions they've created can be applied and adapted for disaster recovery zones. As an example, Knapsack for Hope uploads and transfers digital content using its satellite filecasting technology. This technology is deployed through satellite TV and sends content to citizens in Iran who otherwise have major difficulty in accessing uncensored information. A user merely records content comprising text, music, and video files from their common satellite receiver onto a USB drive and then transfers the recorded files to their laptop or smartphone to view. Knapsack for Hope can adapt this technology, connecting a satellite TV dish to a hard drive that can collect content through filecasting and also provide Wi-Fi to a small area, thus acting as a digital hub or library for disaster survivors and victims.
Internet-in-a-box, though not satellite related, also works to provide Internet resources without any Internet connection. This device contains a terabyte of "the world's free information" including Wikipedia in 37 languages, over 40,000 e-books, instructional videos, and open source software. Additionally, it can become a type of hotspot where users within a certain vicinity to the box can wirelessly access its information. While originally developed to provide educational resources for schools in developing countries, it can easily be adapted for disaster response. Relatively cheap (between $40-$50) and the size of a Roku, information suited for response situations can be uploaded to the box and it can then be distributed in disaster-stricken communities.
These types of solutions also have their shortcomings. Knapsack for Hope's technology is innovative in its ability to remotely transfer information and content through satellite, and its equipment is more common, but distributing the special hard drive to communities would also be required. Internet-in-a-box is a needed solution to provide educational resources to remote areas, but it would also need to be distributed and the information it contains cannot be updated remotely. Survivors and victims would additionally need to have rescued their laptops or smartphones to access the digital information. On the other hand, most medical and food supplies have to be distributed somehow, just as the Knapsack hard drives and Internet-in-a-box devices would need to be.
Shortcomings and challenges aside, technological systems are either being created or rethought and reimagined to mitigate disaster and emergency crises. Flying cars and floating houses are still a long way away (unless someone has a large surprise planned), but the foreseeable future is foreshadowing new creative technologies that will change the way disaster response is imagined. Perhaps a satellite TV dish or a cell phone will be the future symbols of disaster recovery. Perhaps other unforeseeable devices will be invented to take on emergency situations. Whatever happens, the technology humankind creates will respond to whatever it sees as most crucial to address. The world was surprised in 2017 with the number and vastness of its disasters, and many wonder if it's only the beginning of a new trend. Maybe it is, but technology will always have a few tricks up its sleeve.
Sarah Bowers is an Outreach Coordinator and Administrative Assistant for NetFreedom Pioneers, a technology non-profit organization. She has a background in non-profit work and majored in International Relations, fueling her interest in researching technology's social impact and role in international development.
Photo: U.S. Air Force photo/Tech. Sgt. James L. Harper Jr.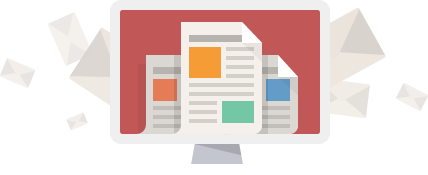 A Different Perspective.

In-depth analysis and interviews about the science and technology industries, delivered once per week to your inbox.