The article is part of WhiteHat Magazine's Fall 2017 edition, "Disaster and Development".
Support independent journalism — subscribe today!
Tech League Rethinks the Library to Bridge Digital Inequalities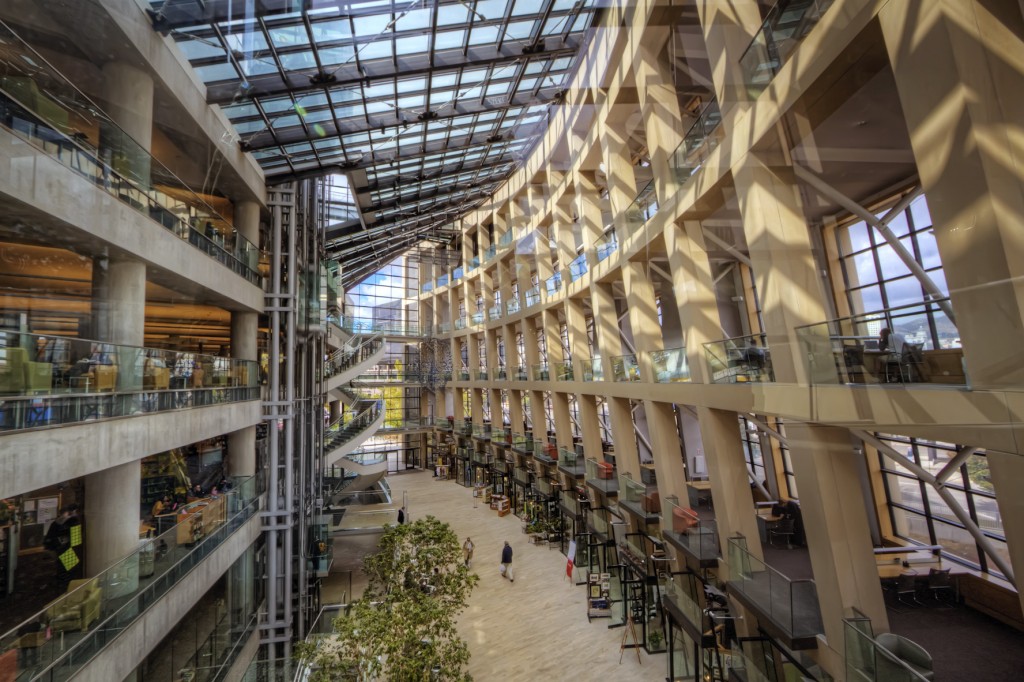 As we make our way through the world, the services we utilize are increasingly digital. We apply for jobs, pay bills, do our banking, and search for housing, all online. Basic computer skills are necessary to be able to navigate many of our most basic needs, and more and more service providers are completely digitizing. The benefits of this digitization are obvious, including environmental considerations and overall efficiency, but the downsides are often overlooked. Namely: what happens if you need access to these services, but can't access the internet?
Digital inequalities are rapidly becoming on the most pressing societal issues we face, as pre-existing social inequalities (along the axes of race, gender, and class) are exacerbated by the digital divide. In a paper published in the 2015 edition of journal Information, Communication, and Society, the authors write: "It is increasingly clear that individuals' digital engagements and digital capital play key roles in a range of outcomes, from academic performance to labor market success to entrepreneurship to health services uptake. Those who function better in the digital realm and participate more fully in digitally mediated social life enjoy advantages over their digitally disadvantaged counterparts — a key linkage which social science is only beginning to grasp. […] As the internet is ever more seamlessly integrated in everyday routines, forms of disadvantage themselves mutate."
Public libraries in the United States trace their origin back to Enlightenment ideals that access to knowledge and an open marketplace of ideas was healthy for society. Today, libraries are continuing this tradition by working on the front lines of their local communities to bridge digital inequalities.
Like so many other issues of the day, cities led the way in digital inclusion programming and funding. Utah is a notable place for such a program–the state has relatively low levels of income inequality, and is expected to double its population by 2050, with an additional 2.5 million residents. The state has been ranked 1st in the nation for innovation and entrepreneurship, and is adding jobs at nearly twice the rate as the rest of the United States. These factors spurred Google Fiber to launch in Provo and Salt Lake City. But while Provo has one of the highest rates of in-home internet connectivity in the U.S., there are still pockets of Salt Lake City where less than 60% of homes have internet access. Google Fiber's arrival in the capital city launched a conversation about digital inclusion in the city government. Nole Walkingshaw, civic engagement and innovations manager for the Salt Lake City government, told KSL.com in May 2016, "We want to make sure our residents have the ability to hit the same skill level as the people who are going to start migrating to Salt Lake City for the access here."
In July 2016, with funding from the Nonprofit Technology Network (NTEN) and Google Fiber, the Salt Lake City Library launched the Tech League, an initiative to turn Salt Lake City into a more digitally inclusive community through free and accessible classes, one-on-one trainings, events, and information. The program was the brainchild of Shauna Edson, a 2016 NTEN Digital Inclusion Fellow who was hired on as the Library's first Digital Inclusion Librarian after the Salt Lake City government fully funded the program in July 2017.
Shauna describes herself as a storyteller who helps others to tell their stories. As a Masters of Communications student at the University of Utah, she started out by volunteering at the Salt Lake Community College Community Writing Center hosted on the City Library's Main campus. During her time working with traditional literacy issues in the community, she saw how digital literacy challenges impacted and intersected with traditional literacy. "You can teach writing," she said, "but without a digital component, there's a wall."
The barriers to digital inclusion are tough to overcome not only because they can be so varied, but also because solutions that work can be somewhat of a moving target. The barriers most people think of include physical access (do not own a computer, or limited mobility) and financial access (ability to afford a monthly internet subscription or purchase hardware like computers or phones). But other challenges include education about what services are available or why they are used (would you know about Google Drive or Dropbox if you only rarely used a computer or word processing software?), not to mention why such a service would be relevant to someone.
Then there are challenges that are a bit more ingrained. For example, if you sign up for a service that requires double verification or a backup phone number to receive text messages, how well does that work when a household owns only one mobile phone? This challenge is more common than it would seem, as often low-income families purchase one smartphone with a data plan in lieu of a computer and home internet access.
These varied challenges means a Digital Inclusion Librarian must do much more than simply host classes at the library that cover technology basics. Digital inclusion requires a mindset shift from thinking about a library as merely a repository for books, to redesigning the library to be a community learning space.
This mindset shift requires a three-pronged philosophy: accessibility, education without appropriation, and patience.
Accessibility means one-on-one assistance, helping library patrons with issues like text size, mouse settings, generating a resume or cover letter, or creating social media accounts so they can stay in touch with family and support networks. Such one-on-one assistance is the core of this program, but like in any environment with inequalities, without oversight, it could lead to an abuse of power.
That's why the second philosophy, education without appropriation, is so crucial. The goal for the Tech League is to facilitate access without judgement, and to teach patrons how to access and use technology in the ways they want to.
People interact with technology in so many varied ways and on so many different levels, it can make teaching tech skills incredibly complicated–which means approaching each new situation with patience is always necessary.
One-on-one assistance requires manpower in order to effectively serve the library's patrons. So in November 2016, the Tech League launched a volunteer program, and in six months, 60 volunteers gave 850 hours of their time–serving at least 846 patrons.
The patrons served by the Tech League volunteers represent a cross section of society. Some are seniors who have low tech literacy and need assistance with accessing social media to connect with family as well as with education about financial and internet safety. Others are low-income or homeless adults who may need digital literacy training on how to generate a resume for online job applications or file management using cloud services so they can access their documents when they are on public computers. Increasingly, Shauna told me, the digital literacy level necessary to apply for a job is higher than the skills needed to perform on the job.
It isn't just adults falling through these digital literacy cracks either. High school students– especially if they come from a background of poverty or violence or have come up against barriers like homelessness or teen pregnancy–lose their safety nets and access to skills training they need for the job market. Tech League has partnered with Horizonte High School, an alternative high school serving at-risk teens and adult students, and the community of Glendale to help students get their high school diploma through online classes. There are no fees for the students selected for this program, and they get access to an open computer lab, assistance from Tech League volunteers, and child care. When I spoke to Shauna over the summer, five students were set to graduate, and would receive a scholarship to a certification program at Salt Lake Community College, with 75% of their tuition, books, and fees covered. Horizonte plans to expand the program to 8 additional locations throughout the community this fall.
More broadly, the City Library helps young adults who may have fallen through the gaps in tech skills training by providing an open lab with not only a computer lab, but larger equipment including a 3D printer, sewing machines, button-making machines, and video equipment. In March this year, the Library launched the Laptop Discovery Kit, stocking 20 Chromebooks with wifi hotspots at the four library branches with the least home internet connectivity. Laptop Discovery Kits are available to be checked out–like you would with a book–for 21 days. The program has been so successful, the Kits are checked out continuously, with more than 30 people on a waitlist at any time. Google Fiber has stated they intend to sponsor more Kits across the City Library system.
Volunteers help patrons (especially homeless youth who are connected to this service through outreach programs) learn how to use all this equipment.
Another underserved population in Salt Lake city presents the Library with some unique challenges. Refugees coming to the United States have long found Utah to be a welcoming final destination, even throughout the tumultuous past few years. Many refugees bring with them a fear or distrust of government buildings, or they face logistical challenges like child care, transportation, job scheduling flexibility. Combined, these challenges make programs hosted at the Library itself ineffective for these groups. To address this, the Tech League partnered with the Refugee and Immigrant Center at the Asian Association of Utah to bring services to the places refugee communities already trust and congregate in. Classes are taught in English at a 5th grade level to help patrons practice their language skills. To overcome the distrust, groups are brought for tours to the Library, where volunteers help them in the "citizenship corner" or with the video equipment so they can record oral histories.
If the library of the 19th century was designed to break down barriers to traditional literacy and knowledge, then the library of the 21st century is keeping up with the changing times by removing barriers to accessing technology and digital literacy skills. Our libraries are more important resources than ever before, as they become community spaces for learning and creation. The Salt Lake City Library's Tech League is creating the model for libraries as the future center of digital inclusion.
Photo by The Salt Lake City Public Library.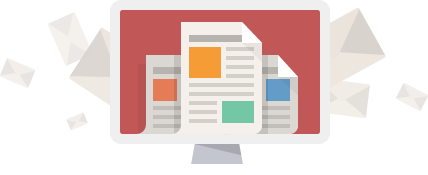 A Different Perspective.

In-depth analysis and interviews about the science and technology industries, delivered once per week to your inbox.