The article is part of WhiteHat Magazine's Fall 2017 edition, "Disaster and Development".
Support independent journalism — subscribe today!
How First Responders' Challenges Inspired Innovation in Argentina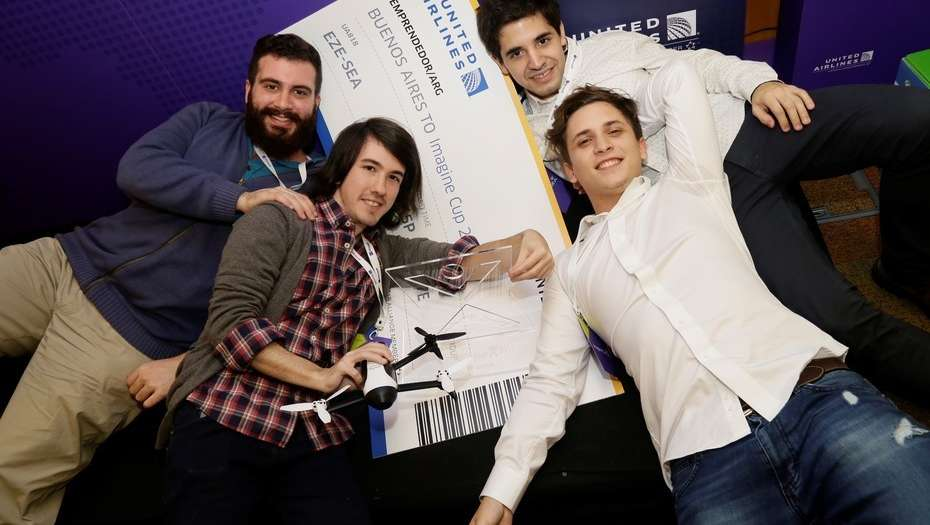 Natural disasters are happening more often than at any point in recent history. Weather related natural disasters have more than quadrupled globally since 1970, and the occurrence of hydrological natural disasters, such as floods, landslides, and avalanches, has increased more than six times since 1980. Catamarca, a province located in the northwest of Argentina, is no exception to the trend, and has suffered several floods in the last twenty years.
"My brother volunteers for the Red Cross and he often tells me about the challenges he has to face in order to help people," Mr. Olivera Fedi, one of the creators of ResCue, explained to WhiteHat Magazine. These experiences inspired a group of Argentinian students to create something that would assist first responders and rescue workers in performing their jobs more safely and effectively; thus, Nash was born. Their core project, ResCue, consists of enabling a network of drones that could explore a city to detect possible threats and immediate emergency situations. ResCue drones are connected in real time with first responders who are able to locate people in need.
Four Students with an Idea
Nash's team consists of four computer engineering undergraduate students from Buenos Aires Technology Institute (known as ITBA) in Argentina: Ramiro Olivera Fedi, Julian Antonielli, Luciano Mosquera, and Nicolás Clozza. Olivera, who is 22 years old, told WhiteHat Magazine that he is studying engineering "because he believes that you can build things with a lot of impact at a low cost. This, in turn, makes technology the perfect field in which to work to change the world in a fast way."
The four students are college friends who met at ITBA. They participated together in different programming competitions, won several prizes, and, finally, developed ResCue. The students named their team after John Nash, an American mathematician known for his achievements in the field of artificial intelligence and economy.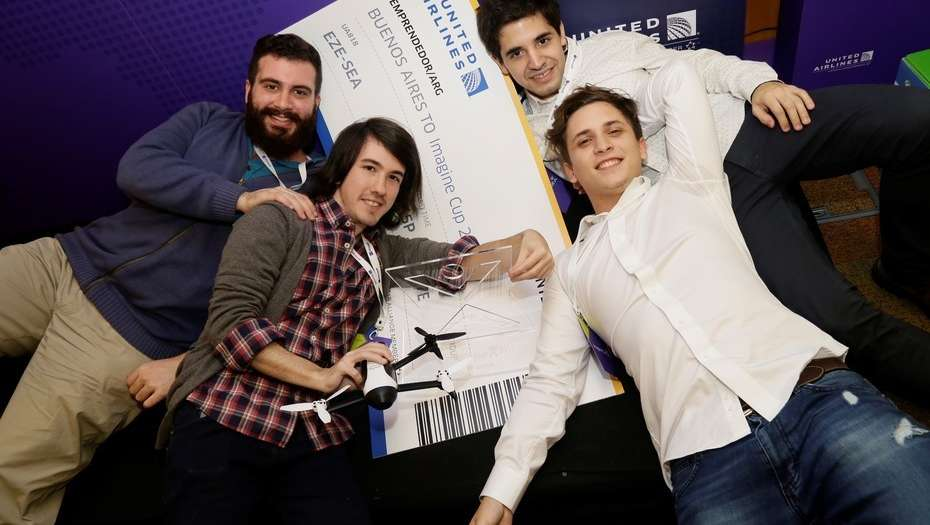 How ResCue Works
Olivera explained that his brother, a Red Cross volunteer, used to talk about the problems that arose when trying to rescue victims of natural disasters: "They wasted a lot of time because they didn't know beforehand where the victims were. They had to explore the area by foot. As a result, rescuers also put their lives in danger even without knowing if they were in an area with people in need. It also took them a really long time to locate victims." Olivera and his friends were not ready to come up with solutions to this issue when they were freshmen. But when the northwest of Argentina was highly affected by floods again in March 2017, the group of students had the tools to provide a possible solution.
Nash built a platform to reduce response times in natural disasters using low-cost and self-flying drones. The software developed by Nash enables autonomous drones to fly around dangerous areas and upload images of them in real time. Consequently, ResCue allows first responders to see victims in real time, which, in turn, helps rescue workers locate people with a precise GPS system. The team's project involves innovative software with data analysis to accurately identify emergency situations.
For example, if there's a flood in a city, drones could be sent to scout the area. Each drone would be in charge of flying in a specific location to search for possible victims. If one of the drones finds victims, it sends this information in real time to an organization's system. The software is also ready to identify false positives, i.e. threats that might look like emergencies. ResCue's software, then, has three main advantages. First, the drones operate autonomously, so no human resource is needed to manipulate them and use his/her vision to locate victims. Second, drones fly fast and send an accurate location of people in risk in real time. Finally, rescue workers know exactly where to go to assist victims. ResCue is fast, accurate, and reduces dangerous situations for first responders.
Photo: Microsoft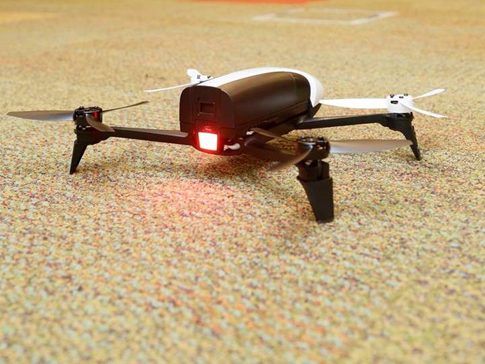 The Journey
The team's journey began in March 2017 when they heard about new floods in their country. It took them three months to work on the project before they presented ResCue in the Imagine Cup in Argentina. After they won the competition, they were invited to present their project again in July in the United States. They placed third in the 2017 Imagine Cup, a Microsoft sponsored competition that brings together student teams from all over the world to create innovative technological projects.
Developing ResCue was a rewarding experience, but it was also hard at times. Antonielli confessed that the most difficult thing was to achieve a work-life balance: "personally, one of the biggest challenges was to balance college, work, family, and this project." He also explained how they profit from a division of labor. They pinpointed several tasks so that each member could pick one to work with at his own pace. Another challenge Nash faces is that of capital investment, and the team has found it difficult to attract funds for the project. Antonielli explained: "We need enough capital to take the project to the next level so that we can apply it in a real life case scenario."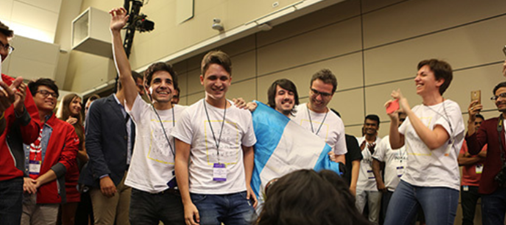 The future of ResCue and Nash
Right now, the founders are focused on developing ResCue and completing their studies. They haven't set up a business structure yet, but it is something that they see themselves doing in the future. . In Argentina, full-time students are the exception rather than the norm, and as Antonielli mentioned, they have to balance work and school. Nash members go to college and work at the same time. Clozza explained that their "main objective at the moment is obtaining [their] degrees and finding a chance to have a pilot test of ResCue in real time." In order to improve ResCue, they have been talking to Red Cross members, who gave them suggestions about the needs of their organization. Antonielli stated that his dream is "to launch a start-up that can create high impact products and services, like ResCue." Nash is on their way of fulfilling their dreams, one step at a time.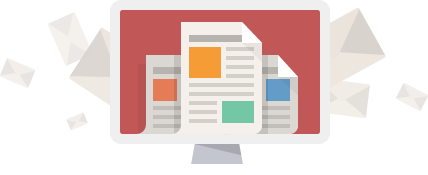 A Different Perspective.

In-depth analysis and interviews about the science and technology industries, delivered once per week to your inbox.