WhiteHat Magazine is expanding our podcast operations in 2019, and is seeking an intern skilled in audio editing and passionate about podcasting to join us. Candidates may work remotely, but should display close attention to detail, have strong communication skills, and show initiative and self-motivation. Journalism experience is not necessary, but creativity, a willingness to come up with new ideas and experiment, and an ability to learn and adapt quickly are important. Experience using Adobe products is a plus.
Interns would be working closely with both the Editor in Chief and the CTO to turn captured audio into publication-ready podcasts.
Qualifications
Applicants must be at least 18 and attending an accredited institution. Graduate students are also eligible. Candidates should have excellent communication and computer skills, as well as be extremely self-motivated and able to work outside of a structured office environment.
Details
Interns will be expected to work about 20 hours per week, although the hours and location for working are flexible as long as tasks are completed on time. Internship is unpaid; applicants must receive college credit for their experience.
How to apply:
Please email your resume and a sample of your audio editing work to Chrisella Herzog, Editor in Chief at editors@whitehatmag.com. Use the email subject line: "Internship Application".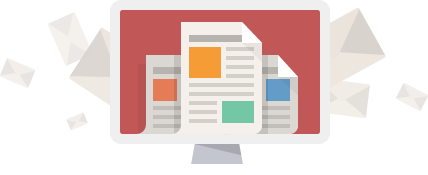 A Different Perspective.

In-depth analysis and interviews about the science and technology industries, delivered once per week to your inbox.