WhiteHat Magazine is seeking a journalism student for an editorial/journalism internship. In this role, interns will assist with production of quarterly editions and week to week journalism. Position can be remote, from anywhere in the world. However, priority may be given to interns located in Salt Lake, Utah, or Weber counties in Utah, as we are seeking an intern to cover local entrepreneurship and tech events and write about them for the website. Interns will work one-on-one with the Editor-in-Chief in this, improving your writing and practicing journalism skills.
Candidates should display close attention to detail, have strong writing skills, and show initiative and self-motivation. Journalism experience is preferred, but knowledge of technology, science, and global affairs will be considered more important; some familiarity with content management systems is helpful but not imperative.
Interns may be asked to contribute to WhiteHat Magazine by:
— Copy-editing web stories
— Assisting in web production
— Pitching and writing web pieces
— Conducting research for editors
— Occasional assistance in event production
Qualifications
Applicants must be at least 18 and attending an accredited institution. Graduate students are also eligible. Candidates should have excellent communication and computer skills, as well as be extremely self-motivated and able to work outside of a structured office environment.
Details
Interns may be expected to work up to 20 hours per week, although the hours and location for working are flexible as long as tasks are completed on time. Internship is unpaid; interns must receive college credit for their experience.
How to apply:
Please email your resume and two writing samples to Chrisella Herzog, Editor-in-Chief at editors@whitehatmag.com. Use the email subject line: "Internship Application". If you are contacted for an interview, you may be asked to write an article for WhiteHat Magazine's website, so please review our style and editorial focus.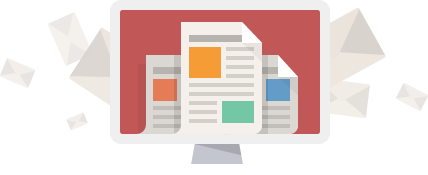 A Different Perspective.

In-depth analysis and interviews about the science and technology industries, delivered once per week to your inbox.