WhiteHat Magazine is seeking articles to be published in our Winter 2018 edition: The Personalized Algorithm. Articles should examine the developments in personalized data, the benefits and pitfalls of these developments, and how such developments will affect human rights and other social issues.
We are looking for writing that is well-researched but conversational (as opposed to academic) in tone. Articles should be original and not have been previously published in any other format — print or online. Articles may address topics including, but not limited to:
Developments in personalized medicine;
Social media algorithms creating personalized media feeds;
Personalized finance: targeted advertising and the death of the sale;
Personalized learning: benefits and pitfalls;
Issues around personalized big data and inequality;
Bitcoin's meteoric rise: inequality, speculation, and recreating the financial system's problems;
Universal basic income and the future of jobs.
Please avoid wonky or insider language, and remember that you are writing for a global audience. Do not include footnotes, endnotes, or a list of references. Hyperlinks are welcome; however, please do not use Wikipedia as a reference.
Before submitting, please read our submission guidelines!
Article pitches should be submitted through this form.
Pitches are due by December 31, 2017. Final drafts are due January 10, 2018.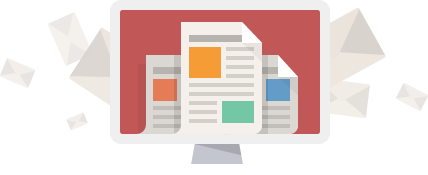 A Different Perspective.

In-depth analysis and interviews about the science and technology industries, delivered once per week to your inbox.