From the editor:
As we watched news reports of hurricanes, earthquakes, and flooding disasters from the past few months, we at WhiteHat Magazine asked ourselves what technology was doing to build resilience in developing areas–and what it could do to help disaster-struck areas to recover.
Our Fall 2017 edition, "Disaster and Development" is the result of these conversations. But technology is not the only answer in disaster situations, of course. That's why until December 31st, we will be donating 10% of every new subscription to Puerto Rico hurricane recovery efforts.
– Chrisella Herzog, Editor in Chief
Read the full edition, Disaster and Development, here.
Features:
Leveraging Blockchain Technologies to Improve Lives in the Developing World,
by Chrisella Herzog
Interventions that Work: Addressing the Technology Needs of Women Refugees,
by Stephenie Foster
How First Responders' Challenges Inspired Innovation in Argentina,
by Pamela Flores-Lowry
Technology Responds to Disasters,
by Sarah Bowers
Tech League Rethinks the Library to Bridge Digital Inequalities,
by Chrisella Herzog
Infrastructure:
An Interview with Bibop Gresta, Chairman of Hyperloop Transportation Technologies
Bosses Who Brunch: Johan Juul Jensen, CEO of Mobilized Construction
Environment:
Artificial Intelligence and Precision Agriculture is Changing the Future of Food
Bosses Who Brunch: Paola Belingheri, CEO of IceCream Team
Book Reviews:
The Soul of the First Amendment, by Floyd Abrams
Twitter and Tear Gas: The Power and Fragility of Networked Protest, by Zeynep Tufekci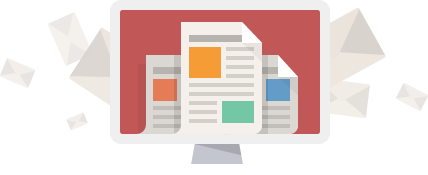 A Different Perspective.

In-depth analysis and interviews about the science and technology industries, delivered once per week to your inbox.