WhiteHat Magazine is seeking articles to be published in our Fall 2017 edition: Disaster + Development. Articles should look at the intersection of international development, climate disasters, and technology or innovations being used to mitigate or avoid natural or manmade disasters. We are looking for writing that is well-researched but conversational (as opposed to academic) in tone. Articles should be original and not have been previously published in any other format — print or online. Articles may address topics including, but not limited to:
Technology used in the global refugee crisis;
Innovations and technology meant to address global climate change;
Innovations and technology helping first responders and rescue workers;
Innovations that are being used to advance countries toward the SDGs;
Analysis of public private partnerships to address the SDGs;
Issues around the intersection of technology and human rights;
Addressing the rising occurrence of disease or death from climate change and disasters.
Please avoid wonky or insider language, and remember that you are writing for a global audience. Do not include footnotes, endnotes, or a list of references. Hyperlinks are welcome; however, please do not use Wikipedia as a reference.
Before submitting, please read our submission guidelines!
Article pitches should be submitted through this form.
Pitches are due by October 6, 2017. Final drafts are due October 15, 2017.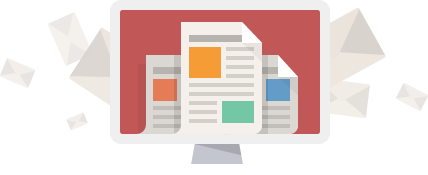 A Different Perspective.

In-depth analysis and interviews about the science and technology industries, delivered once per week to your inbox.