WhiteHat Magazine is seeking articles to be published in our Summer 2017 edition: Refugees. Articles should analyze the global refugee crisis from the perspective of challenges facing refugee populations and, most importantly, solutions to assist them in rebuilding their lives. We are looking for writing that is well-researched but conversational (as opposed to academic) in tone. Articles should be original and not have been previously published in any other format — print or online. Articles may address topics including, but not limited to:
Innovations that are focused on assisting refugees
Profiles of entrepreneurs or scientists who are/were refugees
Mobile phones: How are these lifelines for refugees being used?
Education: Challenges and opportunities for education in refugee camps/li>
Men vs. Women: Analysis of how issues around technology affect genders differently
Seeking solutions: What are the technology options for cash transfers to refugees?
Please avoid wonky or insider language, and remember that you are writing for a global audience. Do not include footnotes, endnotes, or a list of references. Hyperlinks are welcome; however, please do not use Wikipedia as a reference.
Contact us for payment details.
All documents should be sent via email to the editors at editors@whitehatmag.com with email subject line: "Article Submission: Summer 2017". Hard copies will not be accepted or returned. You will be notified about the publication status (accepted or not) within 5 business days, and will be contacted for payment information if your article is accepted.
Deadlines: Article submissions are due on May 31, 2017.
Please Include:
A byline (your name), and a brief biography (no more than 50 words).
The polished article in a Word or text document (no PDF files) with a working title.
Accompanying photos/graphics/tables in a separate document (if applicable). Please do not insert graphics into a text document.
Please read the WhiteHat Magazine submissions guidelines before submitting articles.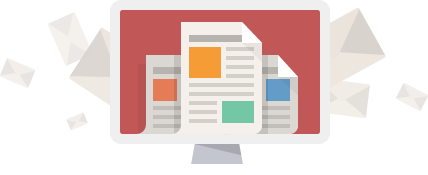 A Different Perspective.

In-depth analysis and interviews about the science and technology industries, delivered once per week to your inbox.