The debate over whether climate change is real is essentially settled. Now the question is, what are we going to do about keeping temperatures from rising out of control?
Here's one idea: Support a carbon tax.
Not what you were expecting? Actually, carbon taxes are becoming more and more popular; Boulder, Colorado was the first jurisdiction to pass one in 2006, and states like Massachusetts and Washington are vying to be the first to enact plans. But action at the federal level has been slow.
While business groups also have been slow to support this, the American Sustainable Business Council (ASBC) is taking the lead on calling for a carbon tax. We even invited two leaders on this issue—Sen. Sheldon Whitehouse (D-RI) and former Rep. Bob Inglis (R-SC)—to speak at our Fourth Annual Business Summit in Fall 2015 in Washington, D.C.
Their point was clear: In order to actually pass a carbon tax, the business community will need to get involved.
The main point of discussion was a bill introduced by Whitehouse and Sen. Brian Schatz (D-HI) in June, the American Opportunity Carbon Fee Act. The bill would set a $45/ton price on carbon emissions beginning in 2016, rising 2% a year. Money would go to reducing the top marginal corporate tax rate to 29%, giving Americans inflation-adjusted $500 tax credits; and providing financial support for low-income and rural households, as well as workers transitioning to new industries, including those in coal-dependent communities.
While a carbon tax, at the state level or otherwise, might seem like an improbable idea, there's actually more incentive for states to consider it now, with the introduction of the EPA's Clean Power Plan.
Under the Clean Power Plan, states get their own emissions goals, which can vary a great deal. States in the mountains, for example, would see goals range from 10% in North Dakota to 35% in Colorado and South Dakota. Utah's, meanwhile, would be about 27%.
That sounds like a lot, except for the fact that states have the flexibility to come up with their own reduction plans, and can use a lot of tools to do it.
For Utah, coal, while still a major component of the state's energy mix, is steadily declining in favor of natural gas, something that is likely to continue as older plants are shut down. That will make it a lot easier for the state to meet its goal—including, potentially, by instituting a carbon tax.
Whitehouse argued that, developed right, even coal-dependent communities would benefit from a carbon tax over the long run. Despite claims of a "war on coal," market forces, not government action, actually are wreaking havoc on the industry. While the Clean Power Plan does not include transition assistance for coal communities, a carbon tax could dedicate funding to financial assistance or job training for coal workers and their families.
Meanwhile, Utah has a voluntary goal of using renewable energy to provide 20% of their adjusted retail electric sales in 2025; in 2014, 4.3% of net electricity generation came from renewable resources, so the state has a lot of growth potential left, which also means more room for job growth. And if a carbon tax was implemented, renewables would look like a much stronger option. That's what makes it a market-friendly option; while government sets the price, the market would respond at its own pace.
Unfortunately, there's resistance from a few sectors—namely the fossil fuel industry—which means to see any movement on climate policy like a carbon tax, the rest of the business community will need to step up, and as Whitehouse put it, give policymakers "safe passage through the political minefield—the shelling they anticipate from the fossil fuel industry."
If the argument against climate action is that it will be bad for business, show Congress that businesses are more concerned about the costs of inaction. Or point to the growing number of companies, including oil companies, that are instituting an internal price on carbon—the best proof yet that businesses are prepared for legislative action.
We can debate what policies are the best for dealing with climate change, but it's long past time to admit that it's a problem. We're running out of time.
Photo: Stephen Melkisethian (cc)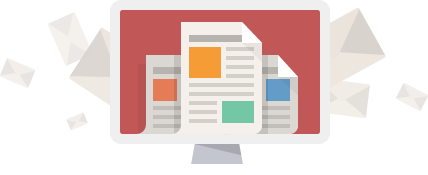 A Different Perspective.

In-depth analysis and interviews about the science and technology industries, delivered once per week to your inbox.