Forget Apps; The Next Wave of Innovation is in Clean Energy
This article was originally published in WhiteHat Magazine's Winter 2015/16 Edition.
In September 2015, the internet came together as it only can when united around ridiculing a major corporate blunder; this time, Australia's mining industry and it's "Little Black Rock" campaign was the target.
The campaign by the Mining Council of Australia, featuring a viral video, slick website, and the hashtag #coalisamazing, was meant to show not only the importance of coal to Australia's economy, but also to demonstrate that an industry more commonly known for black smoke and black lung was working to become green. But it was roundly criticized on Twitter, where the hashtag was used to spread images of China's air pollution, criticism of heavily pro-coal former Prime Minister Tony Abbott, and fact-checking of the ad's claims.
"The campaign claims that low-emission coal-fired power plants and carbon capture and storage (CCS) technology is 'now a reality' and are slashing emissions," an article in The Guardian responded. "However, there is only one CCS-enabled plant operational in the world, in Canada. In Australia, there is just one CCS project aimed at coal emissions in the pipeline, which may arrive at some point in the 2020s."
It is hardly the only energy company to pour money into ad campaigns designed to convince the public—and politicians—of the continued need for extractive energy. Shell launched the "Let's Go" campaign touting its use of natural gas and biofuels, and Chevron's "Human Energy" ad campaign from 2007 tried to show the company's interest in investing in clean energy solutions, when in reality they spent less than 4% of annual expenditures on anything related to this.
And it is hardly surprising to see these sorts of campaigns and lobbying from the oil and coal industry. As clean energy technology becomes more and more cost efficient, fossil fuel companies are seeing the effects in their bottom line. Peabody Energy Corporation saw its stock price fall 93% in the past year, from $151 per share on November 28, 2014 to $11.40 at the close of the markets on November 30, 2015. Exxon Mobile is under investigation by the state of New York for allegedly misleading its investors about the risk of climate change to the company's sustainability, after it spent nearly a decade funding outside groups to dismiss climate change arguments while Exxon internal scientific research showed clear risks. Canadian research company Corporate Knights found that moving investments out of coal, oil, and gas and into clean energy would generate billions more in returns; the Bill and Melinda Gates Foundation alone would have earned $1.9 billion more in returns if it had divested from fossil fuels three years ago.
Bill Gates, along with other Silicon Valley leaders, took this message to heart, and on November 30th announced the launch of the Breakthrough Energy Coalition, which brings private investors including Gates, Jeff Bezos, Mark Zuckerburg, Richard Branson, Jack Ma, and Marc Benioff, together to fund public and private research into clean energy solutions. "If you look at where we've had huge success in the past, the government has been there to fund the basic research—that was true for the digital revolution, where government contracts led to the internet. We need the basic research, but we have to pair that with people who are willing to fund high-risk, breakthrough energy companies," said Gates in a video on his Gates Notes website. "That formula will accelerate the innovation at the research level, accelerate the risk-taking, and that's what gives us a chance at having a solution that lets us not have to give up energy usage, and yet not damage the environment."
Billed as "the single biggest cooperative research and development partnership in history", Gates has hinted that he will invest up to $2 billion of his own money into the Coalition (his investments and the Gates Foundations investments are separate). Currently, the United States spends only about $5 billion annually in energy research and development.
These numbers paint a clear picture: environmental consciousness is no longer about sacrifice, but rather about long-term sustainability. The future of energy investment and entrepreneurship is not in fossil fuels—it's in clean energy.
Look at the job creation from clean energy sectors alone. Much like computers, there is a great deal of concern that clean energy technology will displace jobs, creating a future where not only is energy expensive, but thousands of workers are left behind in the shift from fossil fuels to clean energy. Ad campaigns like the ones mentioned above have done their part in driving this concern, but much like the concern over computers taking our jobs, the numbers show this is not the case.
The 2015 Annual Review on Renewable Energy and Jobs published by the International Renewable Energy Agency (IRENA) reports that 7.7 million people globally are employed, directly or indirectly, by renewable energy (excluding large hydropower, which employs an additional 1.5 million people), an 18% growth in renewable energy jobs over what IRENA reported in its 2014 Review. China is currently dominating the growth in clean energy jobs: solar photovoltaic accounted for 2.5 million jobs, two-thirds of which are in China; wind energy accounted for 1 million jobs, half of which are in China.
In fact, developing nations in general dominate the growth in clean energy. The 10 countries with the largest renewable energy employment were China, Brazil, the United States, India, Germany, Indonesia, Japan, France, Bangladesh, and Colombia. In Latin America, Mexico and Argentina are seeing growth just behind Brazil and Colombia. In Africa, Kenya, Morocco, and South Africa are seeing growth as well, although clean energy across Africa remains low for now. But the strong showing of certain countries in Africa, Latin America, and Southeast Asia demonstrate that clean energy is a sector ripe for investment and innovation, with the potential for massive global growth.
In the United States, the Bureau of Labor Statistics found 3.4 million green jobs in the country at the end of 2011; this is the last year this data is available, as the Green Jobs Initiative became of a victim of sequestration in 2013 and was shut down. Other organizations have carried on with the work of analyzing clean energy jobs, however. One such organization is The Solar Foundation, which reported that more than 31,000 new solar jobs were created in the U.S. in 2014, a 21.8% increase from November 2013. The growth of solar jobs means that 1 out of every 78 new jobs created in the United States in 2014 was part of the solar energy industry. With a total of 173,807 jobs, the solar industry is still dwarfed by the 9.8 million workers in the oil and gas industry, but employs almost double the number of workers in coal (93,185 workers).
Non-profit organization Environmental Entrepreneurs (E2) releases a quarterly report examining clean energy job creation throughout the United States, and found that in the third quarter of 2015, 34 clean energy and transportation projects were announced across 22 states, creating 9,999 jobs in three months. Most notable about this report is where the jobs were being created: the number 1 state for clean energy job creation was Utah, a conservative state with government leadership more inclined to preserving the role of coal in the state's energy supply and securing the expansion of shale oil drilling. The top 10 states behind Utah included Texas, Arizona, Georgia, Nebraska, Mississippi, and North Dakota—all conservative states, some with economies heavily reliant on the oil and gas industry. Utah has gotten attention in investment circles for its growing tech sector (dubbed the "Silicon Slopes"), and investment in clean energy technology has the potential to become a significant area for growth.
Citigroup found in its August 2015 report, "Energy Darwinism II: Why a Low Carbon Future Doesn't Have to Cost the Earth", that a switch to low carbon energy sources will save $1.8 trillion in energy costs globally by 2040, and on a pre-Paris negotiations trajectory, the world is set to spend $190 trillion in investment into clean energy sources. The report also held a cautionary note: "The cumulative 'lost' GDP from the impacts of climate change could be significant, with a central case of 0.7%-2.5% of GDP to 2060, equating to $44 trillion on an undiscounted basis."
Too much of the conversation around the development of clean energy has been focused on the costs of inaction and disaster, or the cost of sacrifices needed to avert these disasters. But the numbers coming out of the clean energy sector show that the conversation should be focused on the opportunity for investors, entrepreneurs, and those willing to take the risk of jumping into this potentially disruptive industry.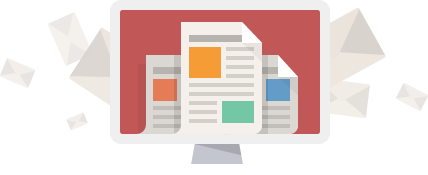 A Different Perspective.

In-depth analysis and interviews about the science and technology industries, delivered once per week to your inbox.