Interview with Danladi Verheijen, Managing Director and Co-Founder of Verod Capital
Conducted by Chrisella Herzog in July 2013. This interview was part of a feature for Diplomatic Courier.
Africa is currently one of the fastest developing regions in the world, with six of the world's top ten fastest growing economies hailing from the continent. As economies reach GDP growth rates of 6 and 7 percent, the continent finds itself in need of an influx of foreign investment, venture capital, and smart public-private partnerships to build the infrastructure needed to sustain such growth.
Lagos, Nigeria is a case in point. Quickly becoming one of the largest cities in Africa, Lagos is an urban hub plagued by traffic congestion and a country undergoing rapid urbanization.
Over multiple interview sessions, wrangling with phone connections between the United States and Nigeria, Chrisella Herzog with Danladi Verheijen, the Managing Director and Co-Founder of Africa-based venture capital firm Verod Capital. Here's what he had to say about transportation, development, and Nigeria's future.
***
[Chrisella Herzog]: How do you see mobile technologies changing socio-economic relationships on the ground in Africa?
[Danladi Verheijen]: This comes back to the lack of infrastructure. One infrastructure project that has really been lacking is telephone lines. Now they are putting in copper lines and trying to have a couple different organizations compete. Nigeria got its first mobile phone network installed in 2001, when the government privatized that sector. We went from having almost 600,000 landline phones to over 100 million mobile phones today.
The amount of money that has been spent on communications, on ICT, has just been unbelievable. I believe we have been the third fastest growing mobile phone network after China and India for several years. It just goes to show the adoption rates are something that no one ever expected.
Now mobile phones are not just for the rich. It is actually growing small business. A repairman can leave a number behind and get a call when something needs to be fixed, rather than spending the time to drop by occasionally. A farmer can call ahead and negotiate a price with a customer, rather than having to travel three days first. The efficiency this presents is fantastic.
Mobile technologies are making trade and communications across the continent far easier than it was in the past. The best way to highlight that is through a few examples. For instance, mobile payments—if you go across Africa, there are very few places where a credit card can be used. With the exception of South Africa, there are no credit cards, no Paypal accounts, no electronic payment mechanisms. Mobile banks are now giving people the ability to pay for bills and services, and collect or transfer money between individuals. This is a huge leap forward for facilitating commerce and trade across the continent.
This is the same around the world, it is just unfortunately that development in Africa is several decades behind. With these technologies, we can catch up.
[CH]: One company that Verod Capital is working with, Spinlet, is based off mobile technology for the music industry. Tell us a little about that.
[DV]: Spinlet is company we launched is a music sharing device using the mobile phone platform. It is essentially an iTunes or Spotify for Africa, and it is doing the same thing. We are replacing the sales of CDs across the continent, and unfortunately like a few other developing markets, there is a wide market for piracy, larger than what we are comfortable with. And artists are not getting paid as much money for their intellectual content. But if you can encourage people to listen through mobile phones, download music through mobile phones, and pay for it using mobile money applications—what we call "Premium SMS", basically sending an SMS message at a higher cost, which allows consumers to then download music. This way, we bring the sales of music into the formal sector, and dramatically increase the amount of income that artists can get from their music.
[CH]: Does Spinlet primarily focus on bringing African artists' music to market, or is it international?
[DV]: It's both! Initially, the plan for Spinlet was to allow African artists to monetize their content effectively, and allow that content to be sold across the continent of Africa. Then it quickly expanded after we launched the application, when a bunch of music fans from outside Africa said, hey, we would like to access this music outside of Africa and all around the world. So we opened the application to the world, and today you can click on it in Australia and listen to a favorite musician based in Ghana or Nigeria. Then we realized we had the application in people's hands already, and there are a lot of global content and musicians who had not been able to figure out a way to monetize their content in Africa.
Right now, we have signed content distribution deals from two of the four major U.S. labels, and that music is currently being uploaded. Very soon, people across Africa will be able to access music from global sources through this application.
[CH]: In the West, iTunes is pretty ubiquitous. Why was it not able to gain a foothold in Africa?
[DV]: I think there are two issues here. One is the credit card, which is, of course, very important. We solved that problem by using Premium SMS, which requires going to every telephone operator company across the continent because you need an agreement with each one about downloading music via their service.
The second issue is that the hardware is too expensive. The price for an iPad or iPhone—$600 or $700 or more—is not affordable for 99 percent of the population. Our application can run on pretty cheap handsets, on phones as cheap as $50. So it is a mass market opportunity for Spinlet.
[CH]: How did Verod Capital get involved with Spintlet?
[DV]: We came up with this idea in-house. My co-founder [of Verod Capital] Eric Idiahi is the more creative and enterprising of the two of us. He came up with this idea—simply distributing music via mobile phones. The idea was well embraced by artists across the music industry, as well as consumers across Africa.
The next step was how to develop the software. We did not think that locally the talent needed to develop the project was robust enough—at least not yet, but we decided not to do the outsourcing thing to lower-cost technology hubs, like India or Ireland or maybe Eastern Europe. We wanted a bit more control, so we acquired a software firm in Finland. I believe Spinlet is one of the first African firms to acquire a Scandinavian firm.
This happened early in March last year; by the summer of 2012 we had opened another office in San Francisco, and from San Francisco and Finland we are building code for use across Africa.
[CH]: You mentioned you had trouble finding local developers in Nigeria. Is this a continent-wide problem? How do you think this issue should be addressed?
[DV]: There are several spots in Africa that are far more developed than others; for example in Cape Town, you can find world-class developers, but in very few other places (Nairobi, Kenya is coming up quickly as a technology hub now). You simply do not have access to the same world-class talent like you do in Silicon Valley, which is why Spinlet moved quickly to open an office there—to attract the best programmers in the world and get it done properly.
Now developing technological talent… that is not an easy job, no matter where you are in the world. Many governments are trying to figure out how to do it, and I think it is a combination of quality education—and not just at the university or tertiary level, but down to elementary and high school as well—as well as having the right industry. People become programmers when there are good jobs available. So there is a lot to be done in the business side as well, in encouraging local industries, particularly the technology industry.
Just having the basic infrastructure required is a necessity. For technology to work, you need government to ensure that there is enough bandwidth, enough fiber laid out—just infrastructure the industry needs to blossom. And also, I think something that is overlooked is whether the industry can get enough funding. If I recall correctly from reading up on Silicon Valley, the area's tech hub was kickstarted when some angel investors were sponsoring new ventures, and it spawned an entire empire industry around this creative destruction and this massive rush to build interesting software to solve global problems.
It is a bit of everything. But we can see there are tech hubs springing up across the continent—like I mentioned, Cape Town and Nairobi. Many of these hubs are supported by the likes of Google, HP, Microsoft, etc. These big companies recognize what a big market the region will be five to ten years from now. And they are making big investments in local companies. There are also New York venture capital firms that are moving into North Africa and investing in small companies that have the potential to grow in the near future.
[CH]: On that note about the venture capitalists—do you think a local investment firm is more effective or less so than an international firm that might have more clout and resources behind it?
[DV]: We think a combination of both is ideal; but if you had to choose one and leave the other, we definitely believe in the local firm. The reason why is that a local firm will understand local practice, the culture, the markets, etc., and it is difficult to oversee a project in Africa, even a small investment, if you are based out of London, or Hong Kong, or New York, or Singapore, or wherever you are. We think an investment firm should be close to the money. Those are the advantages of a local firm.
Having a foreign firm definitely brings a lot more expertise and knowledge—sheer scale, better advice, corporate governance—all things that are very important in building a larger institutions. So I think if you have a combination of global experience with local knowledge, you are better off.
[CH]: What new innovations do you see coming out of Africa that we have not heard about in the West yet?
[DV]: That is a tough one. I do not think there is much in Africa that you have not seen before. The African story right now is leveraging technologies that were developed in the West to leapfrog ahead. If you look at some of the industries that we at Verod have gotten involved in, many of our investments are new to Nigeria or Africa, but they are certainly not new to the world. We have specialized in finding regular ideas, things that you would maybe not think about, and bringing those ideas into the region and matching them with the right technical expertise (which is usually foreign). Then we bring it to Africa and roll it out.
For example, Eko Rail is nothing new, but it is needed in Lagos. Streaming music is nothing new; that has been happening for a few years, but we are bringing it to Africa. There are hundreds of can manufacturing plants, and have been for 60 or 70 years, but there were none in West Africa. We went to a plant in Brazil, and with permission and a technical service agreement from the world's largest can manufacturing plant, we literally took a blueprint of a can manufacturing plant from there and brought it to Nigeria. Then we went to a Saudi Arabia and Australia to hire workers and experts from can manufacturing plants there, and now we are running a world class operation in Nigeria locally.
These are just a few examples, and there are more. They are not earth-shattering ideas, but this is what Africa needs. We cannot continue to export natural resources and import manufactured goods—it is not sustainable. What our local economies need are far more manufacturing abilities for indigenous products.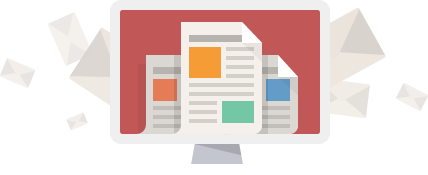 A Different Perspective.

In-depth analysis and interviews about the science and technology industries, delivered once per week to your inbox.